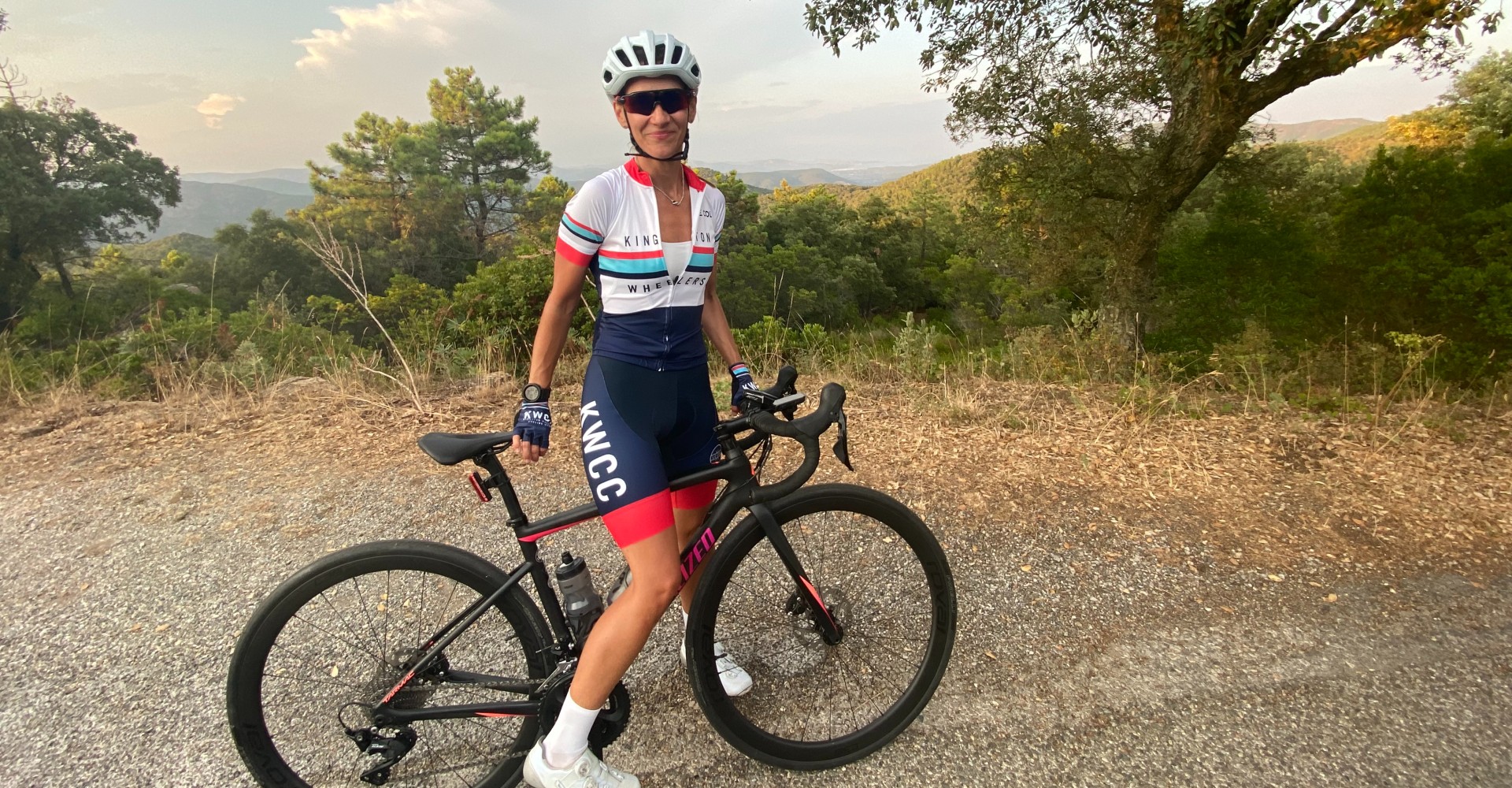 Meet the Wheeler: Abby Dickens
Abby joined us relatively recently in late 2020, but has already made a big impact on the club. She quickly established herself as one of the most stylish Wheelers on the bike, so it was with no great surprise when she stepped up to join the kit team. She has shared her personal story with cycling and how the summer of 2012 fuelled her passion for the sport.
Tell us about your journey into cycling
My journey into Cycling really started in 2010. Following injuries, it was suggested to me by my Physio that I participate in Triathlon (yes I know!) I hired a bike and the rest was history…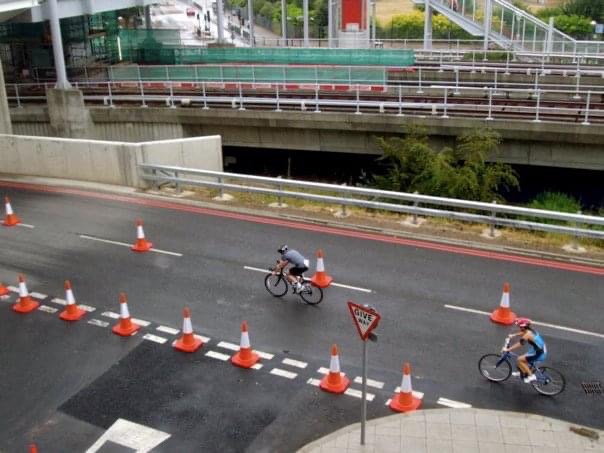 I bought a Trek Lexa. Best memory on that bike…cycling London to Brighton on Father's Day where my Dad was waiting for me at the finish line. He was having cancer treatment at the time, so he rightly deserved that medal and wore it with pride. My parents were motivation that day to get over Ditchling Beacon and share chips with them on the seafront as quickly as possible (not the best recovery strategy I now know!).
Seeing the Tour France finale on the Champs-Élysées in Paris and the build up to London 2012 was an unforgettable period too. I particularly remember riding part of the road race course the day before the Olympic event and bumping into Team GB in Ripley. From then on the interest, respect and enjoyment grew as did the trips to watch or partake in cycling.
What do you like about riding with a club?
I like the sense of camaraderie, the banter and the achievement. I enjoy exploring new routes, beautiful scenery and meeting like minded folk. Riding your bike is fun, but it can be demanding , so it is always good to share the suffering 😉 Cycling does require your focus and attention so it's important to ensure that there is trust within a group.
In life, there will always be someone who knows more than me and who I can learn from, cycling is no different. I've been shown some fantastic and challenging routes by more experienced club members who have taken time to impart their knowledge, share skills and support me. That is so incredibly valuable.
How can the cycling community encourage more female participation?
I think it's important to understand the barriers to participation by asking the 'why' question. Is it knowledge, skills,
speed, confidence, kit, representation etc? Once you have more of an understanding of that, then I think further participation will follow. Personally, I wished I had been curious sooner and joined KWCC quicker!
Female cycling is gaining more exposure at all levels and quite rightly so, be it from the clubs, governing bodies, broadcasters etc. KWCC along with social media has been a great tool for me to connect with other female cyclists. There's a lot of encouragement and inspiration out there, sometimes you just have to go a look for it and share it with others when you do!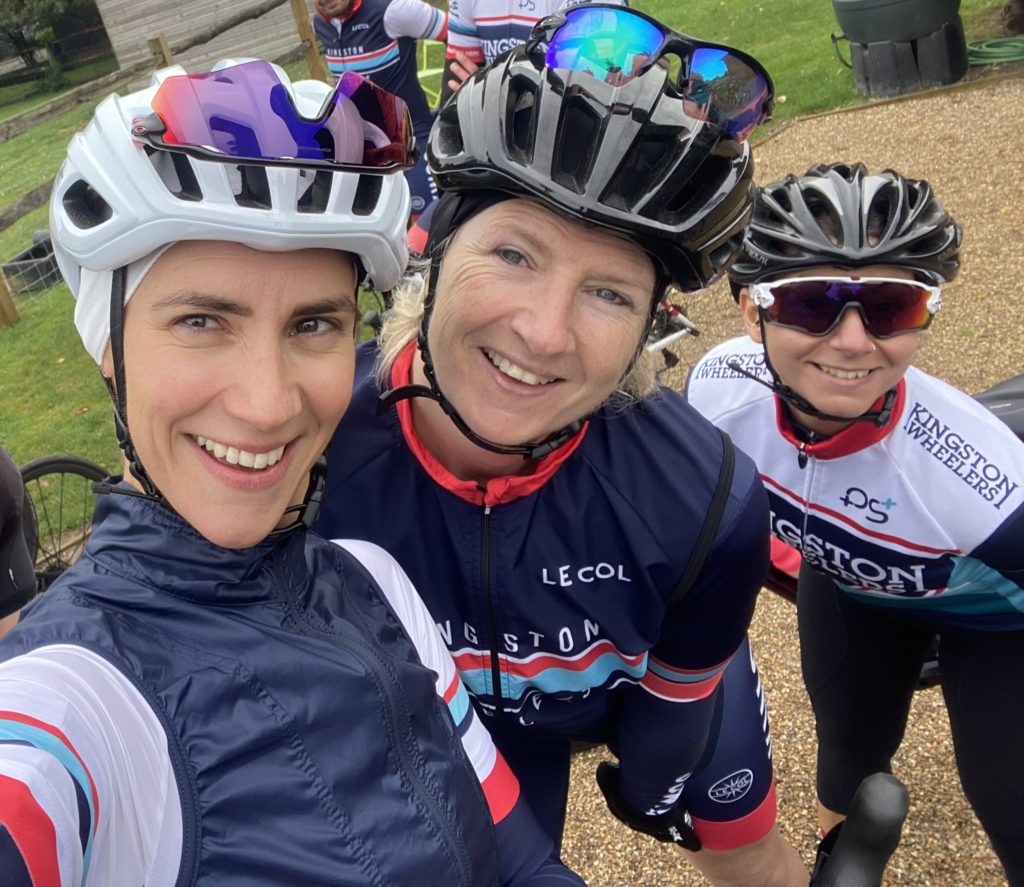 What advice would you give to riders new to the sport?
Just make a start. Don't be afraid to. What you don't know you can learn, don't be afraid of 'not knowing' – we all started somewhere (even on a hired bike!). Be curious, ask questions, listen, be humble and respectful. Take advice from more experienced members. Volunteer (you'll learn a lot this way). Buy kit on sale and build up what you need incrementally. Ask others "how did you get into cycling/build confidence/get fitter stronger etc", everyone has a story.
Why would you recommend Kingston Wheelers?
The people, the knowledge and the growth it brings. By immersing yourself in the club be at a club run, park laps, volunteering etc, you share memorable experiences. I've been supported and encouraged since joining.
There's always something going on at the club so you are bound to find something to suit your taste. And if you don't find it, you can start it!