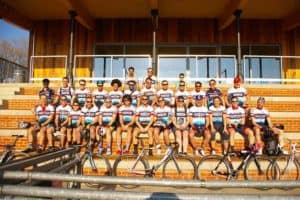 We are one of London's biggest and friendliest cycling clubs, catering for cyclists of all levels since 1924.
Our members take part in a wide range of disciplines within the sport including long distance events, competitive racing, sportives at home and abroad, and of course just riding for fun. With around 500 members from all over South West London, Surrey and beyond, we pride ourselves on our all-inclusive policy, positive atmosphere and aim to be one of the friendliest clubs around.
The club hosts several events for the wider cycling community; including audax, cyclo-cross, road races, time trials, and track cycling, as well as events exclusively for members such as our skills day, club awards and summer social. We're a friendly bunch, so give us a wave if you spot us on the road.
Club History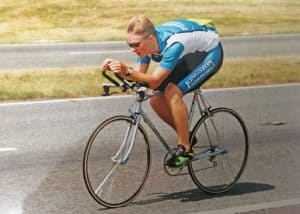 Kingston Wheelers was formed in 1924 when six cyclists, including founding member Bill Orpin, met in a cafe on the Portsmouth Road near Kingston police station. Gil Jessop, after whom our Sporting 14 time trial is named, joined the club around 1930. The Second World War curtailed activities for a number of years, the last club run was in 1941 and most members were called up for service.
Bill Orpin and Gil Jessop served in the armed forces and after demob, they reformed the club in Chessington in 1953. Although the club only had a few members at this time, it grew steadily until there were 18 members and they could no longer meet in a member's house. The club met in different pubs and schools until it found a more permanent home in the Latchmere social club in Ham, where it met during the 1980s.
Nowadays members gather for rides in Surbiton and meet socially in Kingston Market Place. Our membership has grown significantly in the last 10 years with the rise in the popularity of cycling. The club is a major contributor to the cycling community, hosting a variety of events and with members even competing at a national level.
Our Ethos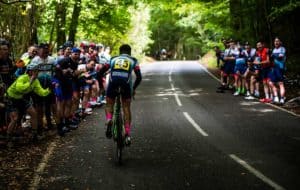 At Kingston Wheelers we strive to be the most inclusive club in London.
Committed to growing the sport, we promote grassroots racing and support a calendar of events that appeal to cyclists of all levels and disciplines.
We foster an engaged community who make an outstanding contribution to their own club and the wider cycling community. Through an active volunteering programme, our members are encouraged to give back in a way that is a positive experience for everyone.