Autumn Audax!
The Kingston Wheelers Audax Chapter is back in business with 2 x 200 km rides, with the Rowlands Ramble taking place on 4th October and Brace of Bramleys on 8th November. Please see more details and entry below.
2021 Audax dates for your diary
· Sun 14 Mar – Gently Bentley 200km
· Sat 17 Apr – Amesbury Amble 300km
· Sat 15 May – Dauntsey Dawdle 400km
· Sat 12 Jun – Wander Wye 600km
· Wed 7 Jul – London – Land's End – London 1,000km
· Sun 15 Aug – Rowlands Ramble 200km
· Sat 11 Sep – 300 km event TBC, to celebrate 100 years of audax!
· Sun 3 Oct – 200 km event TBC
· Sun 7 Nov – 200 km event TBC
£1,400 donated to charities!
We had to cancel four of our planned rides this year due to covid. We offered riders the choice of entry fee refund less the PayPal fee, or donate to our chosen charities. We are delighted and touched that most chose the latter, and we have therefore donated the totality of entry fees from the four cancelled rides to Kingston Hospital, RoadPeace, Kent, Surrey & Sussex Air Ambulance Trust and the Cyclists Defence Fund.
About Audax
Audax UK is the long distance cyclists' association. These 200 km+ rides are organised under Audax UK rules. Maximum and minimum speeds are usually 15-30 km/h (approx. 9-18 mph), so you don't have to be a fast rider to complete an Audax event, but it's important to note that these average speeds include any time off the bike for eating/sleeping etc. You can find out more general information on the comprehensive Audax UK website together with a calendar of upcoming events all around the country.
Events Search and Views Navigation
List of Events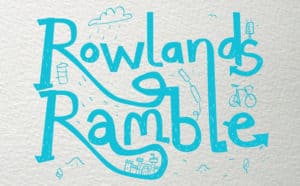 Back to the racket club base camp for KWAC's original, ever popular, evergreen and almost legendary event: a scenic ride out of the smoke and over the hills down to Rowlands Castle (near Portsmouth) and back, featuring classic climbs such…
205km cycling event starting from Surbiton. Controls at Bramley (Hants), Bucks Horn Oak and Surbiton., plus 2 information controls. A new KWAC event! We visit Bramleys in Hampshire and Surrey, and Whitchurch in between, cobbling together routes from other KW…
+ Export Events