2022 KW Audax Rides Schedule
Please click the ride links for further details and how to enter:
· Sun 4 September – Rowlands Ramble 200km
· Sun 2 Oct – Brace of Bramleys 200 km
2023 KW Audax Rides Schedule (entries not yet open)
· Sun 19 March – Gently Bentley 200km*
· Sat 15 April – Amesbury Amble 300km*
· Sat 13 May – Dauntsey Dawdle 400km*
· Sat 17 June – Wander Wye 600km*
· Wed 19 July – London – Anglesey – London 1,000km
· Wed 19 July – London – Land's End – London 1,000km
· Sat 22 July – Fifth Continent 300km
· Sun 3 Sept – Rowlands Ramble 200km
· Sun 15 Oct – Brace of Bramleys 200km
* PBP qualifying rides
Kingston Wheeler Super Randonneur Award
The KWSR medal is awarded to all riders (KW members and non-members) who complete a Kingston Wheeler audax series 200, 300, 400, 600 km in one season.
Mudguards
A controversial topic! Mudguards are no longer essential on Audax rides, but they are encouraged – and to beautify and improve their efficiency we recommend the addition of our limited edition KWAC mudflaps! Purchase here
About Audax
Audax UK is the long distance cyclists' association. These 200 km+ rides are organised under Audax UK rules. Maximum and minimum speeds are usually 15-30 km/h (approx. 9-18 mph), so you don't have to be a fast rider to complete an Audax event, but it's important to note that these average speeds include any time off the bike for eating/sleeping etc. You can find out more general information on the comprehensive Audax UK website together with a calendar of upcoming events all around the country.
Events Search and Views Navigation
List of Events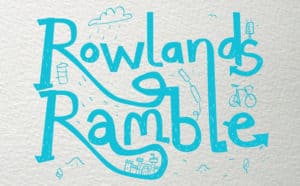 213km cycling event starting from Surbiton, Greater London. Controls at Grayhott, Rowlands Castle, Rudgwick and Surbiton, plus two information controls. The Kingston Wheelers Audax Chapter invite you for a sixth year in a row to enjoy this scenic route. Along…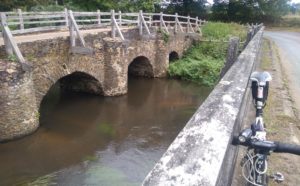 205km cycling event starting from Surbiton. Controls at Bramley (Hants), Bucks Horn Oak and Surbiton, plus two information controls. We visit Bramleys in Hampshire and Surrey, and Whitchurch in between, cobbling together routes from other KW audaxes in the reverse…
+ Export Events