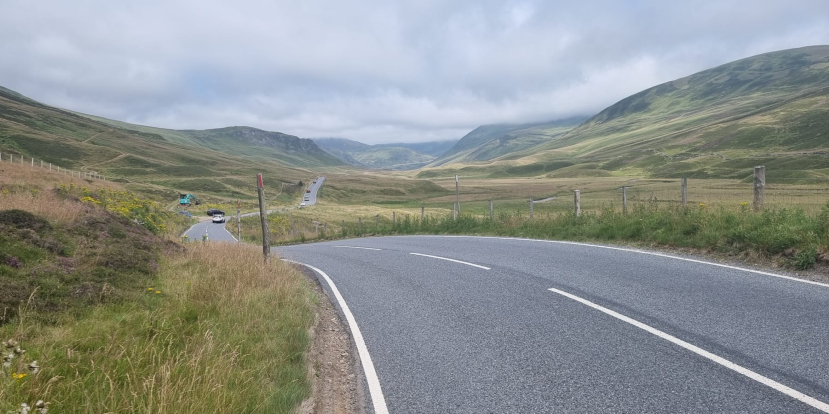 Caroline's LEJOG Adventure
Our fabulous membership secretary Caroline Hemmington took two well-earned weeks out this summer to ride the "end-to-end" from Land's End to John O'Groats. From feeding hedgehogs to the side of the road, to a chance meeting with the Queen, Caroline summarises the best moments from her trip.
When I was asked me to write a few words on my Land's End to John O'Groats trip, I was a bit embarrassed as so many others have done the distance in far more testing ways, terrible weather or in crazy amounts of time, but here goes.
To me, it was my holiday so I wanted to enjoy it so I signed up with a company 'Peak Tours' who provide support, routes and lots of tea stops. I chose to do a manageable distance I could repeat day after day, so I could savour the scenery and stop to take photos – something I didn't think I'd do if cycling 100 miles a day. So I joined 21 strangers from all walks of life for the challenge. Ages ranged from 29 (part of a son and dad combo) to two 76 year olds. Most were on road bikes, but gravel and even an e-bike made appearances too.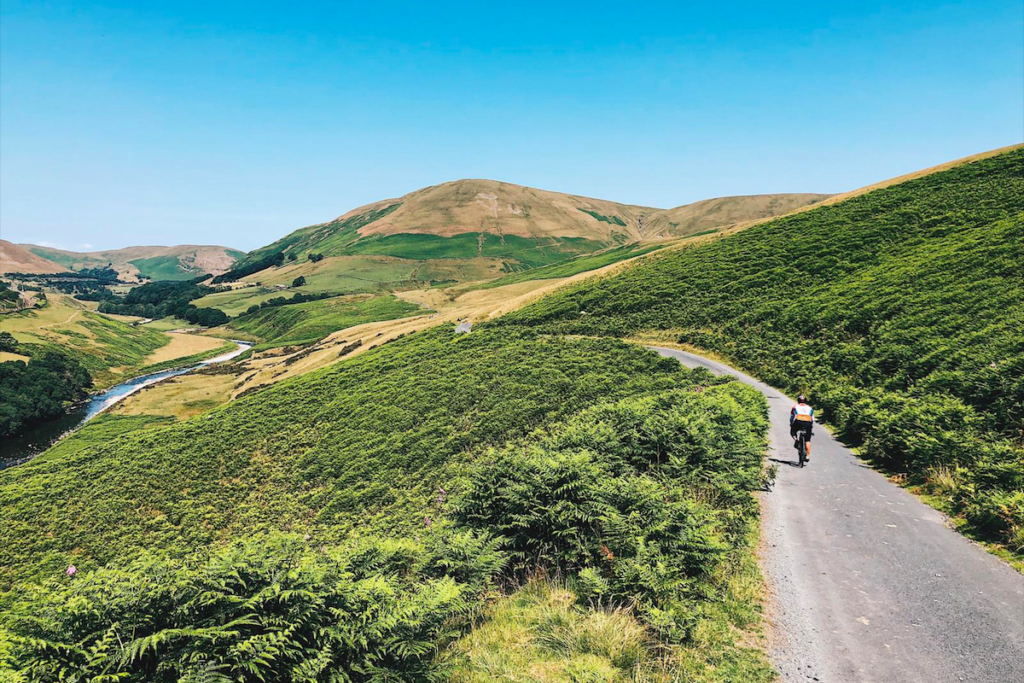 We started on a misty, damp day. After lunch that first day the weather cleared and from then on the weather was hot, hot, hot until the northern reaches of Scotland. The heat was a challenge but we kept well hydrated, grabbing shade where we could. Having to wash kit every night was a bore and there were times when I was like an annoying child asking 'are we nearly there yet' – 6 days in when we cycled to Runcorn comes to mind, as the day seemed to go on for ever. Laughter and the camaraderie of the group and even the odd impromptu sing-song kept us all on track.
Many of the routes held surprises, like lovely wildflower borders in a Bolton industrial estates. There were so many memorable moments – stunning scenery along the Cornish coast, then crossing Dartmoor in the heat and finding an ice-cream van; meeting up with friends and family along the route; cycling through beautiful Wells and getting lost; the wide flat lanes of the Somerset Levels; riding over the iconic Clifton Suspension Bridge, the Severn Bridge and a few days later the Forth Bridge; finding a hedgehog in the road and giving it water; paddling in a stream in Clun at the end of a roasting day; the much needed shade of a big oak tree in Inglewhite; a lovely route skirting the Yorkshire Dales to Penrith, reaching Scotland: the Queen waving to us at Balmoral where we'd stopped for ice-cream (it was nice of her to turn up), sitting reading my kindle on the banks of Lairg loch; beautiful Scottish river valleys; the atmospheric, bleak landscape to the Crask Inn; fantastic climbs like the Lecht and Glenshee and even better descents; And so much more – an amazing experience over in a flash.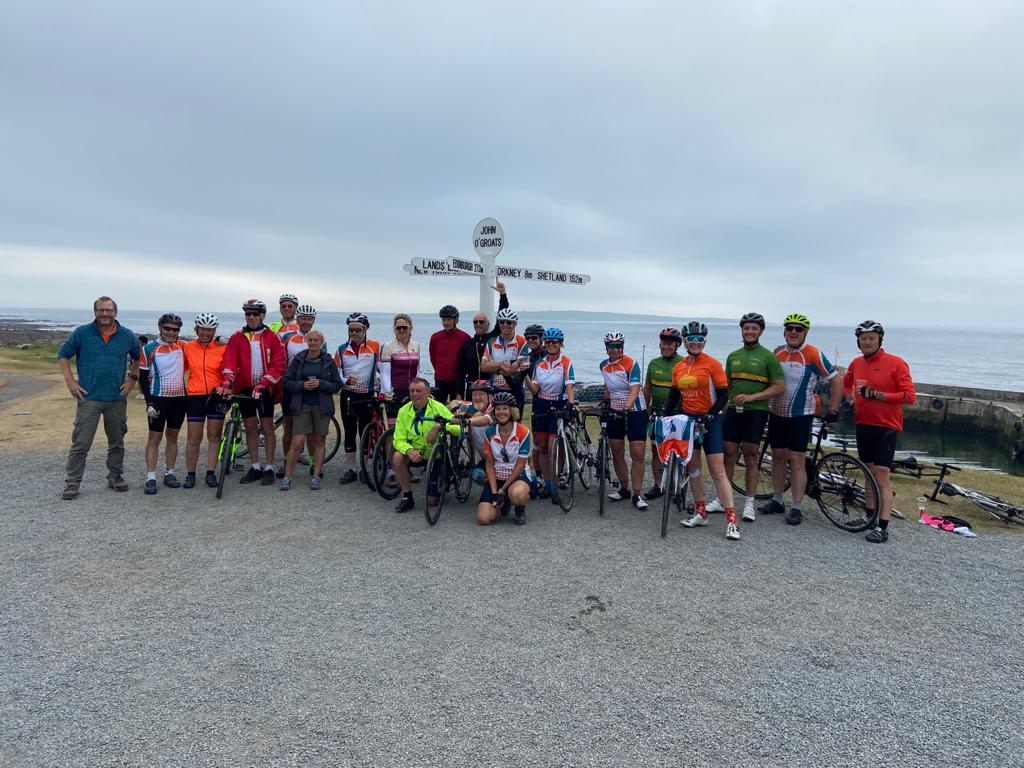 It was a strange feeling on our last day, knowing it was nearly over and we'd all be going our separate ways soon. When totted up at the end I'd done 1025 miles and climbed 18,145 meters – eating my body weight in porridge and snacks along the way. We were blessed with fantastic weather and a few of the cyclists raised shed loads for charity. I had the best time cycling for 14 days on the trot, and hopefully, when I'm 76, I'll still be cycling too.