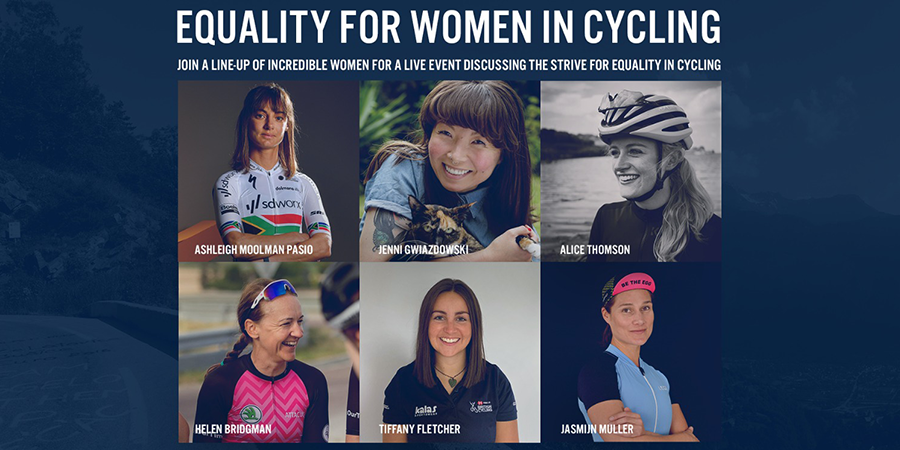 Equality for Women in Cycling
Join us on Friday 26th March to celebrate women's cycling and discuss representation, equality and breaking down the barriers to entry to the sport. Hosted by our member Jasmijn with a line-up of incredible women challenging the narrative in cycling.
Alice Thomson – Equality and Parity in Cycling (EPIC)
Ashleigh Moolman Pasio – Pro Cyclist and Esports World Champion
Helen Bridgman – Campaigner and rider with InternationElles in 2019
Jenni Gwiazdowski – Women of Colour Cycling Collective
Tiffany Fletcher – British Cycling Talent Development Coach
We'll be going live on Facebook at 7PM GMT. Tune in for a panel discussion and Q&A at the end. If you have any questions for the panellists, please drop a comment on the post and we'll try to get as many as possible answered on the night!