First time Audaxing
On Sunday 19th March we hosted the first event in our audax series, the Gently Bentley which is a 200km jaunt out to Hampshire and back. We hear back from two members who were riding an audax event for the first time.
Alessandra Scaduto
My very first Audax with the Wheelers and it didn't disappoint at all.
Very well organised with check points clearly marked and a fabulous route that started gentle and became a little bit more demanding towards the end – but maybe this was due to the fatigue starting building up.
It was a great day out, the weather wasn't the perfect one (for me…!) but at least we stayed dry with just a light breeze to remind us we are in the UK.
Great support from everyone! I started with a group and then finished with another, trying to speed up a bit the pace; everyone was so supportive and encouraging especially towards the end when my mind started to fail me and keep saying "please stop". Thanks heavens my legs were fine!
The pasta party at the finish was a blessing, and as an Italian, I can't fault the guys and the pasta itself which was the perfect finish to a great day out on the saddle.
Thanks Wheelers, more to go!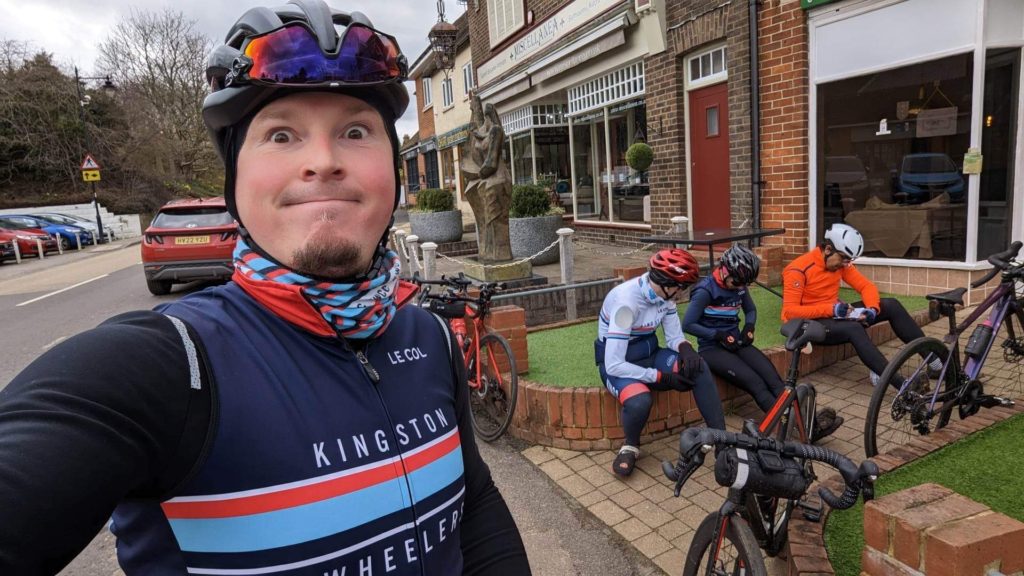 Harvey Jackson
If you don't know what an Audax is, it's a long-distance cycling event with checkpoints along the way to validate route completion.
My previous longest distance in a day was 180km, so this ride would be unchartered territory for me. It was an incredibly exhausting day, both physically and mentally, with around 10 hours of riding time, but I made it round and felt a huge sense of achievement rolling back into the race HQ in the dark.
What would I do differently next time?
Ride at my own pace. I started off riding in a group where I found myself being dropped on climbs and having to put in extra effort to catch up, while members of the group kindly waited for me to catch up. After 80km, I felt pretty terrible, was beginning to cramp and started to think I wouldn't be able to get round. I decided to ride by myself from then on, unless I happened to pass other riders going at a similar pace. This was definitely the correct decision and helped me recover to a point where I felt pretty good again.
Write down checkpoint info on a piece of paper and stick it to my top tube. This would have made my life so much easier for knowing where/when the next stop would be.
Mudguards. Even though it was dry during this ride, mudguards would have been ideal to keep my bike cleaner and prevent spray from hitting other riders.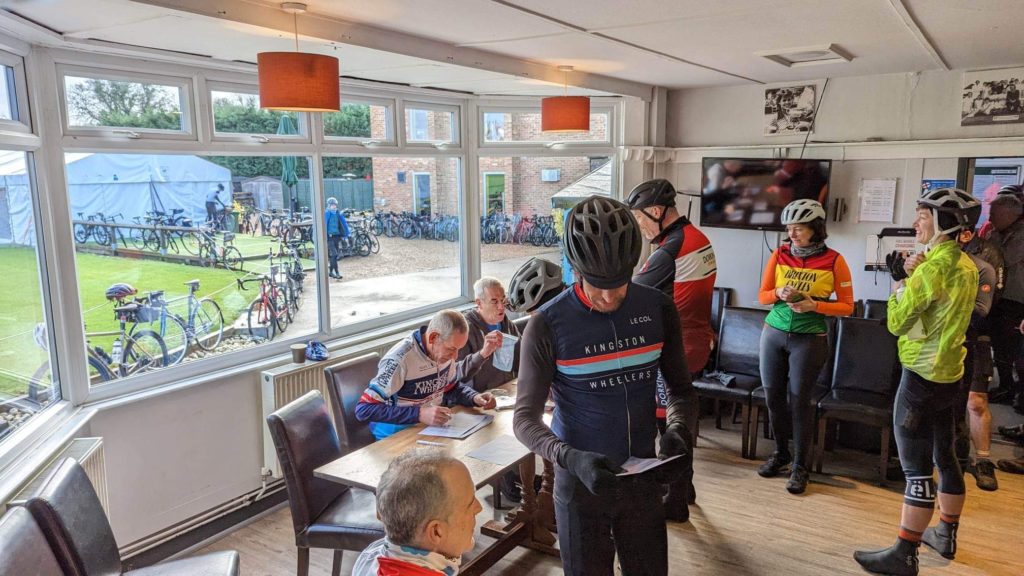 Check out the rest of the events in the series here.