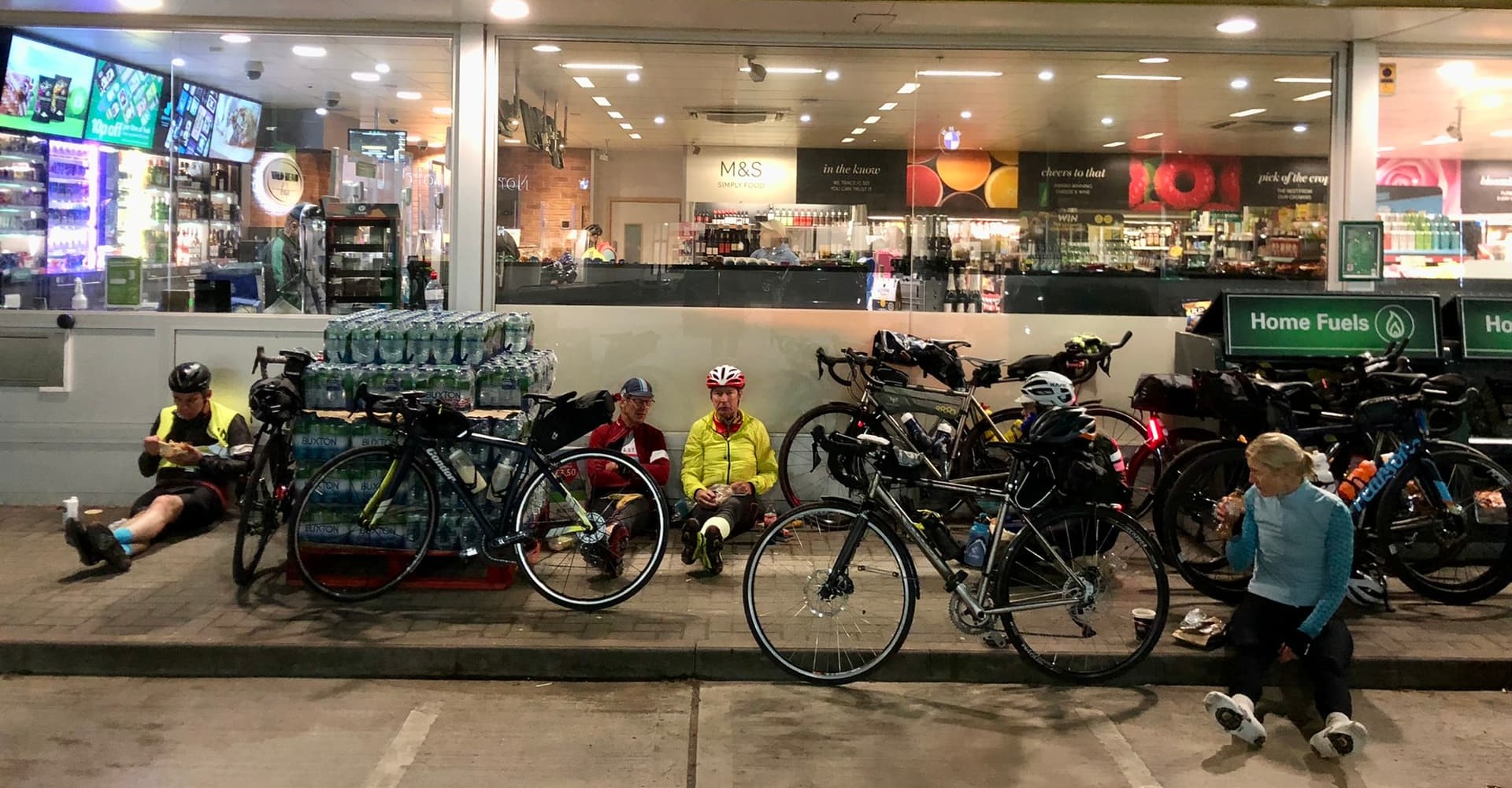 Getting the job done at the Dauntsey Dawdle
Check out David Cowie's account of an epic day and night out on the Dauntsey Dawdle. A massive 400km tour of seven counties, which takes in the Surrey Hills, South Downs and North Wessex Downs, before a final push for home from Cirencester. Chapeau!
In Ultra terms, just over 1 Beaumont…

I started with a group from Raynes Park and then steadily whittled down to individuals to Cowdray Estate in Easebourne for first stop. Didn't have to walk up the Lickfold Bexley climb, which was a good sign. 

Rode with Wiggle Ed through Overton and Pewsey where his hamstring got the better of him. Also rode up Combe Gibbet to the Info control, again an improvement on last year. 

The headwinds were not helping and then joined a group just after Pewsey, which helped a lot until we turned north towards Cirencester. I had planned a MacDonalds stop and that worked a treat, except maybe the timing of vanilla milkshake. 

Later on I joined up with Keith and soon we were joined with our original group including Judith and Nina. Steady progress as the night fell, including passing where I retired last year. Along the bike path into North Oxford and a bizarre midnight tour through Oxford Uni. 

Last climb up Pishill, I rode and the descent was freezing. I added to my lights with a helmet one which helps when the speed is more than 40km/h and you outrun your beam's reach. 

The last stop was at the Henley Shell Garage complete with non-working coffee machine. It eventually dispensed a double-espresso. Followed by some rolling hills through Berkshire and into Windsor. 

The final leg of the journey took us through the quiet suburbs of Kingston and last kick over the hill into the finish. Pasta (Chilli+) and more welcome coffee followed as we sat in the clubhouse discussing ways to get home.