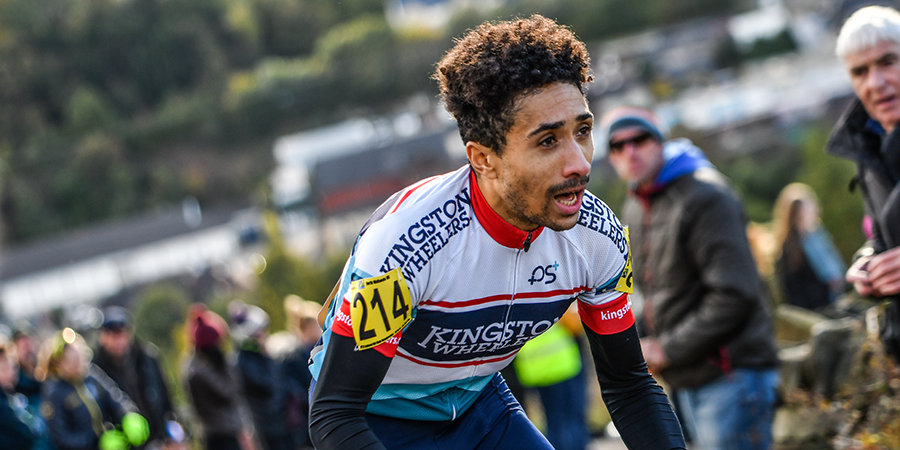 Meet the Wheeler: Alex Reid
Joining us in 2015, Alex quickly showed himself to be an exceptional climber, gaining infamy at Catford Hill Climb and representing the club at the National Hill Climb Championships. In this new series we explore member stories and discover their journey into club cycling.
Tell us about your journey into cycling
My Dad got into it a few years ago and managed to coax me out on a few rides. I spent most of the first year struggling to keep up but really enjoying the challenge and freedom offered by cycling. After I finally got over the fear of Lycra I started riding with my university club and eventually joined the Wheelers after a few years living in Kingston.
What do you like about Kingston Wheelers?
The people are by far the most important aspect. I've met so many great people, some of whom will no doubt be lifelong friends. Aside from that, it's been great to push myself and take part in some racing. I doubt I would have had the motivation or opportunity to do any of this without joining the Wheelers.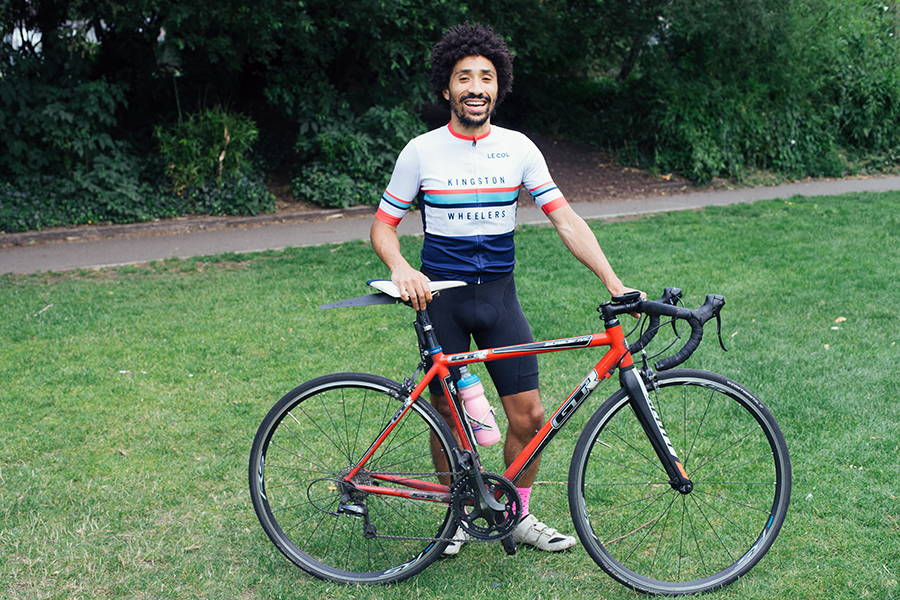 What would you say to the cycling community to encourage more diversity in cycling?
Unfortunately with cycling, I think there's a lot of unwritten etiquette that sometimes comes across as snobbery or gate-keeping. Of course, some of this etiquette is designed to keep everyone safe on the road and it's necessary that more experienced riders pass on this knowledge. But it's important that it's transmitted in a nurturing and educational way.
Joining a club for the first time can be quite a daunting experience and nobody should feel like they are being judged or chastised. We've all probably caught ourselves at the café stop talking about sock length or optimum bar tape wrapping strategies, but remember that to a new rider this kind of conversation is probably quite alienating (and incredibly boring!). If you see someone new on the group ride then make sure you have a chat with them and ask them how they are enjoying the ride and the club.
What would you say to riders new to the sport?
If you've been enjoying riding solo and fancy changing it up a bit then definitely have a look at joining a club. It's a great way to improve your cycling, meet some like-minded people and try new things. For example, after being at the Wheelers for a couple of years I'd tried racing, track cycling, hill climbing and been across to Belgium to watch the cobbled classics. All things I don't think I would have tried otherwise.
Most clubs have an introductory ride where newcomers can come along and get a taste (the Wheelers certainly do). The pace is kept easy and nobody is ever left behind so it's a great way to get a feel for the club and talk to some club members.
Why would you recommend Kingston Wheelers?
When I first started looking for a club to join a few years ago I tried a couple of other clubs in the area, but they just didn't feel right. I then tried the Wheelers and was immediately a fan. I think this is largely down to how welcoming people were and how much the club has to offer. Off the top of my head: Sunday group rides, weekly socials in the summer, winter chaingangs, cyclocross, trips to the Olympic Velodrome, fundraising events, racing, track cycling, time trials, hill climbs and more. We've also got a forum which is great for keeping in touch with members and organising ad-hoc rides. The club really does cater to all kinds of riders of all abilities. If you're in the area and looking for a club then definitely come and give us a try!