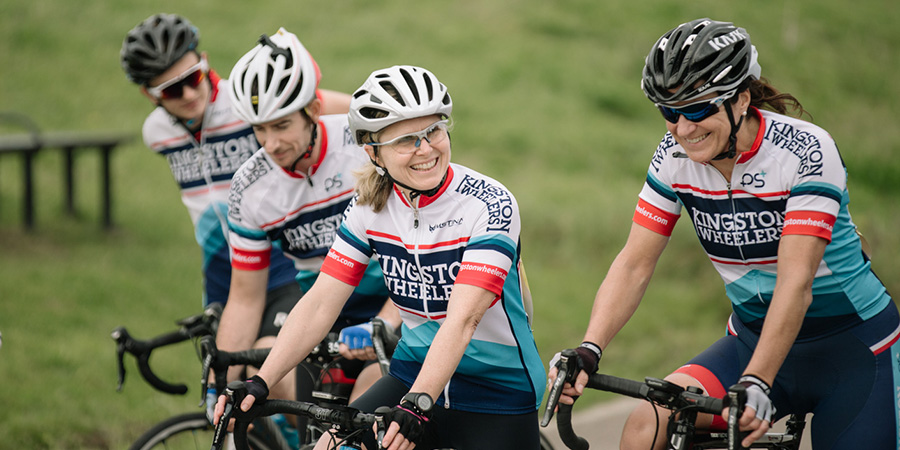 Meet the Wheeler: Alison Wyatt
Alison joined us in 2014 and has been a regular on club rides as well as getting stuck in at club events and races. In 2017 she was crowned club champion, winning the women's race at Hillingdon. Outside of the club she runs a spin studio with husband Gary and has spent most of lockdown exploring the Lakes on her gravel bike. You won't find many people more passionate about cycling!
Tell us about your journey into cycling
I suppose I've always cycled! So much so my husband (Gary) and I left our wedding on a tandem, cycled 6 miles in the rain, and then spent our honeymoon cycling in Ireland. We recently went back out on the tandem, it was so uncomfortable and heavy, and I wasn't in control, so I know why I stopped using it! I got properly into cycling, about 8 years ago, after I got injured running. I started spinning, then started cycling into work, decided I liked it, and then got a new road bike for my birthday. I spent about a year going out with Gary and some friends, and then in October I decided I was going to enter the Etape. To prepare for that I signed up to some other events, and decided I needed to join a club so that I could meet more people to cycle with at my speed. I met more people, found about all the different events you could do and I was well and truly hooked!
What do you like about riding with a club?
The people! There are all sorts of people, of all ages in the club. I enjoy being able to go out on a group ride, and through that I've met new people and made friends who encourage me to try new things.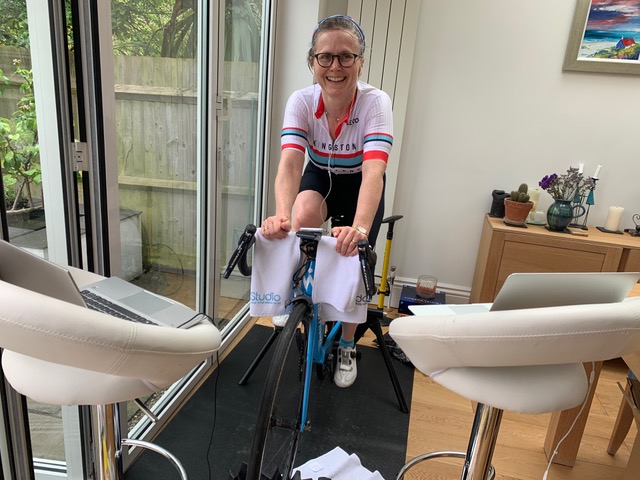 How can the cycling community encourage more female participation?
I find this one difficult to answer as everybody is different and wants different things from cycling. I found it really daunting to come along to my first Wheeler's ride, but all it took was someone to say 'hello' for me to realise that I wouldn't be left behind. I don't think this is necessarily female specific though. So, if you see someone standing on their own, outside Laithwaites, before the Sunday group ride, smile and say 'hello'!
I think it's great the club is now organising the occasional female only rides, as this gives us women the chance to get to know each other better. I think it also helps when you know other women will be at an event, as it can be a bit less intimidating. Someone saying 'I'm doing this event, why don't you give it a go too?' is really nice and encouraging. I've certainly done stuff because someone's said this. And the events have always been great – or at least I've felt great once I was finished!
Cycling isn't as easy to do as running where all you need is a pair of trainers and a willing body. To cycle you need to have a bike, maintain it, and be able to fix punctures and other mechanicals. This possibly puts some people off, so perhaps teaching people how to maintain their bike would be a good idea to encourage participation?
What advice would you give to riders new to the sport?
Give things a go! If someone suggests a ride, event or holiday, say yes and give it a go.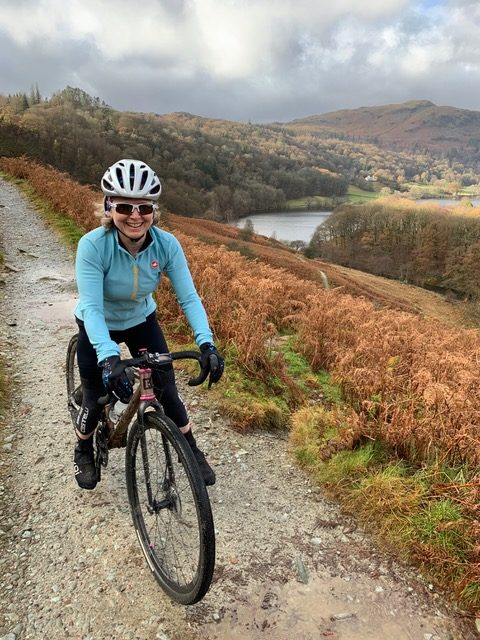 Why would you recommend Kingston Wheelers?
We're friendly, we go out into the countryside, and you can take your cycling as seriously as you want to!
It doesn't matter what type of cycling you are into as there seems to be a group for it, and people willing to help. Whether that's a time trial, racing, an audax or cx.
The club is big enough to put on different events and you can try new things. I have probably made as many friends through volunteering at the different events like the track day at Herne Hill, or skills day at Hillingdon, as I have on group rides.