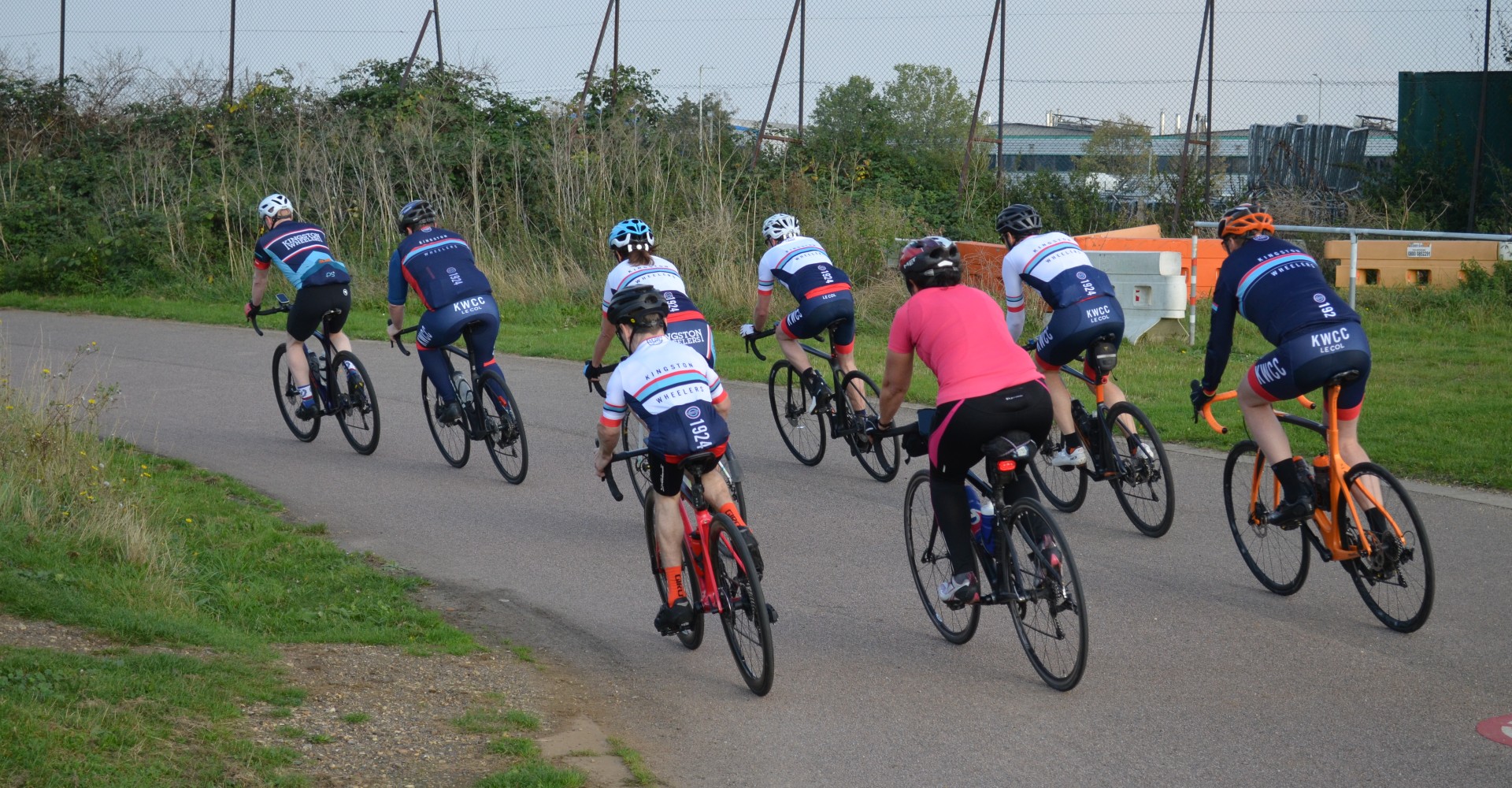 Meet the Wheeler: James Turner
In this month's member story we feature James who joined the club in 2021. Discover how his Dad inspired his journey into cycling and the challenges he's overcome to make it to club level.
Tell us about your journey into cycling
Cycling has always been part family life, tagging along with my dad to watch him race and just racing around the streets with your mates.
Growing up I've always had issues with how my body works, numerous operations and trips to hospitals coupled with going through the teenage years lead to a disinterest in sports, mainly because I just couldn't compete.
My Dad came across an article in 220 magazine of a triathlete who'd been paralysed and taken up wheelchair athletics and suggested I try it, which I did and became half good at, competing around the country at elite level.
It was however a hard sport that basically comes down to who can punch a wheel the hardest/fastest/longest, after 6 years I got injured and moved to hand cycling, now this was a sport I felt more connected with and I carried on for a few more years.
But what I was really itching for was the freedom that comes with two wheels. I wasn't sure how this would turn out with legs that can barely take my weight, tentatively bought a 2nd hand bike with the hope that cycling being non weight-bearing I could build up some strength.
A handful of years later and I've got the point where I can hold a respectable pace, hills I like, for me they level the playing field and on the rare occasion I can turn peoples comments from well meaning 'well done, good on him' into 'holy bejesus I can't stick with him my lungs are about to explode'.
Then I thought about joining a club and got in touch with Kingston Wheelers and what a welcoming place it is.
What do you like about riding with a club?
Opening up new routes, it's all too easy to ride the same loop over and over, with club riding you get knowledge of the hive and a whole new world opens up to you. That and knowing where to get the best coffee and cake. That and being able to sit at the back of the group when a head wind comes along.
How can cycling become a more diverse community?
We all have struggles in life, some internal some external and completely out our control. We should never allow ourselves to be placed in a box by someone's preconceptions. Even if you think you can't do something the chances are you can, where there's a will there's a way.
All I can say is accept people for who they are, everyone's here for the same reason.
From a para cycling point of view and I could be wrong with this, people believe that there's one level and that's Olympic level and if you can't cut it there then don't bother.
Outside of the charity Help for Heroes who do a lot of work on the rehabilitation of injured service personnel, there seems to be little encouragement for disabled from birth or newly disabled people to improve their fitness. It would be amazing to see more people taking it upon themselves to get out there and be part of it.
What advice would you give to riders new to the sport?
Just do it, it's not going to get any easier if you keep putting it off.
Why would you recommend Kingston Wheelers?
Kingston wheelers is akin to a really really friendly mafia, it's the organisation is what really took me back, everyone pulling together to enrich the experience of other members. Whether you want to join a Sunday club run or last minute lunch time ride on weekday there seems to be someone that would join you.