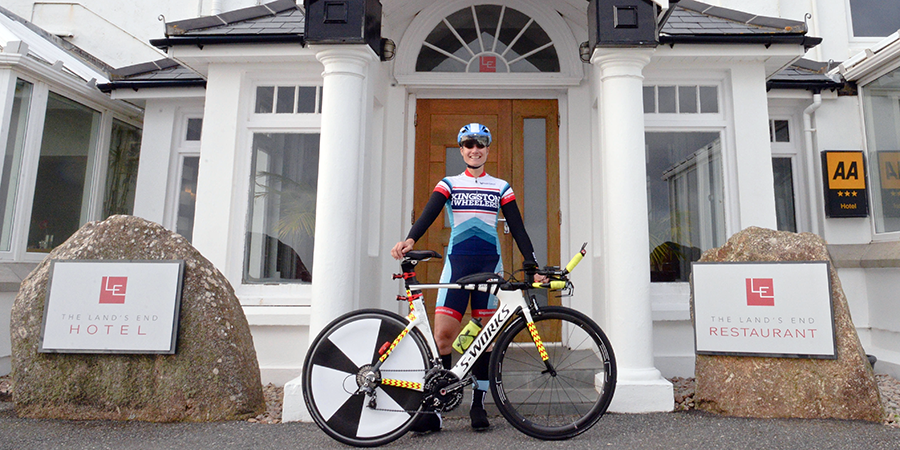 Meet the Wheeler: Jasmijn Muller
Riding with Wheelers since 2011, it's safe to say Jasmijn has established herself as a club legend by winning multiple TT titles and taking on the LEJOG record. Nowadays she is dedicating her time to ultra racing and progressing women's participation in the sport.
Tell us about your journey into cycling
I am Dutch and have been riding a bike all my life. In the Netherlands we are all people who ride bikes. We don't label ourselves as 'cyclists' until we start riding a race bike and are training for speed, rather than using the bike for transport or shorter leisure jollies.
Ironically it wasn't until I started living in the UK, that I picked up cycling as a sport and started to feel more comfortable with calling myself a 'cyclist'. My first ride was a 100 mile charity ride, raising funds for Cancer Research UK and organised by a work client who sadly died from cancer three months later. That ride made a big impact on me. It got me to pledge to regularly keep raising funds for Cancer Research UK through cycling and to explore how far this new-found cycling bug could take me.
After a few solo sportives, I joined Kingston Wheelers in 2011. I joined the 90 mile ride for my first ride, only to find out that, whilst I was more than comfortable with the distance, I certainly wasn't able to ride at the other riders' speed yet! So I dropped back a few groups and was thankful to a couple of the 'old guard' who showed me the ropes, how to rotate in a group, how not to half-wheel etc. In those early days I also hugely benefited from other club members lending me kit or equipment to test out on a trial basis first before committing to buy my own.
It didn't take long for my ride speed to go up and 1 or 2 years later I was able to pull my weight on rides with the faster guys and girls in the club, especially if the rides were longer. During 2012 and 2013 I got into crit and road racing and worked my way up to cat 2. But my strength was endurance. I won my first 24-hour solo race on a race track (Le Mans) in 2013 and have won several similar races since (Brands Hatch and Zandvoort). In 2014, I bought myself a time trial bike and finished the year as Best British All-Rounder (fastest woman in the country over 25, 50 and 100 miles). The best thing about that title is that I am not even British! I followed that up with National 12 hour and National 24 hour TT champion in 2015 and 2017, respectively. In 2017, I was also World 24 hour TT champion.
In 2017 and 2018 I had two attempts at breaking the long-standing Lands End to John o' Groats record, failing due to poor nutrition planning the first time and fear taking hold of me after a massive speed wobble on the A30 the second time. I have since packed up my TT wheels. The urge to go fast hasn't disappeared, but I now enjoy more adventurous multi-day/week ultra-distance races of the unsupported type. I won BikingMan Oman (1000km) last year and this year's goal should have been the 7,400km North Cape Tarifa race, but COVID-19 spoiled the fun. Hopefully I get to do that next year.
Perhaps the most exciting and rewarding development in my cycling journey is that I started my own cycling coaching company at the end of 2019. I train both men and women, on road and off-road, for leisure or competition. I work with world-record holders or fellow ultra-endurance nutters, but also coach many people who simply want to get fitter and faster. It is a lot of fun and so far, has enabled me to reduce my day job as a management consultant to 50% which gives a really nice balance in my working and cycling life.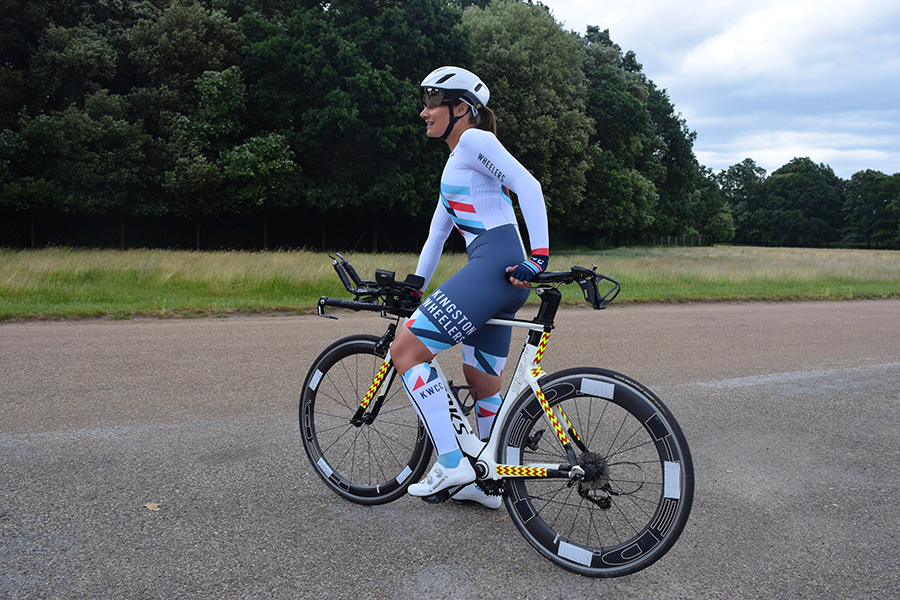 What do you like about riding with a club?
I tend to dip in and out of club riding. When you are training for individual races such as time trials, solo record attempts or ultra races, you need to do a fair share of training on your own, if not to test your true solo ride speed (instead of group-assisted speed) than definitely to see how you mentally hack it when riding alone for hours and hours. But riding by yourself all the time is boring. So for me it is all about balance.
How can the cycling community encourage more female participation?
Not all women feel comfortable in the mixed environment or simply feel more comfortable in a women's only environment. At the end of 2018, when I moved away from mostly focusing on my own racing and wanting to do more to help and support other women. Since then, I have done a number of things which, in 2019, resulted in a nomination as one of Cycling UK's Top 100 women in cycling, a list that celebrates inspirational women who promote cycling and encourage others to take part.
In my experience, women are generally more motivated by the social element of cycling. I don't mean ride speed and am certainly not saying that women only want to do leisurely chatty coffee and cake rides. What I mean with 'social' motivations, is that women tend to be more motivated to take part in activities if they know that there will be other women taking part that they know. This is stereotyping, but fear can play a bigger part for women, both the fear of missing out and the fear of "am I fast/experienced/confident enough" for that.
One thing I have come to realise over time is that you don't encourage more female participation if a faster or more experienced woman enters an event or a race in the hope that that will result in other female members entering. If anything, that can put people off. You want to create an environment where people are inspired by more experienced members, but feel like they have their own space where they will be riding/racing with other women who are at a similar level. Activities to share knowledge and skills are most effective such as recce rides, skills training, and Q&A sessions.
At the end of the day, all the women I have had the pleasure riding with in recent years care very little about how fast I may be able to ride or which races I have won. What they appreciate most is knowledge and skills-transfer which means they see improvements in their own riding and feel more confident to take part. To build momentum and numbers you also need a larger base of women stepping up to lead rides. Whilst some people may feel comfortable to just give ride leading a go, again I have found that ride-shadowing and running ride leader training sessions for women result in greater participation. This includes taking people through skills such as how to plan a route (including how to use various route planning software), how to conduct a briefing, how to lead a safe and enjoyable ride, how to rotate a group etc and how to make other women taking part in the ride feeling like they 'owned' that ride, rather than being dragged around a fast wheel, and thus boost both self-confidence and ride strength. I also find that men and women tend to ride differently, with many women valuing things like riding up-hill more steadily (instead of attacking from the bottom), soft-pedalling after corners and roundabouts, a focus on staying together as a group and clear communication etc. So that is something for ride leaders to keep in mind and will no doubt be appreciated by many male and female riders alike.
There are many men who are really passionate and supportive of women's cycling. To encourage more female participation, you of course need a welcoming environment across the whole club, but in my view 'for women, by women' tends to have the most impact, be that in a women-only or mixed environment. At the same time, there are many women (myself included) who do not exclusively want to ride with women, so that is a big advantage of being a member of a mixed cycling club that successfully offers both women-only and mixed activities.
Beyond the narrow context of the cycling club, there are many ways in which the cycling community can encourage more female participation, including equal race opportunities and prize money, more articles about and photos of women in cycling media (including women of colour, older women, larger women etc), more training for bike shop staff to be comfortable talking about women's anatomy, more campaigning for better cycling infrastructure, a broader range of cycling clothes for women … I could go on.
What advice would you give to riders new to the sport?
Give everything a go. The sport has got so many different niches. You'll find yours.
Don't be shy to ask for help. We have all been novices at some point.
Embrace every learning and training opportunity, be that the club skills day, track day, MTB clinics, first aid training, maintenance sessions or whatever other special activities the club offers.
Get involved with volunteering for club events. It is a great way to get to know more club members, including those you may not normally ride with.
Don't waste money on trying to find the ultimate saddle/shorts etc in order to ride in more comfort. Save yourself the pain and money. Seek upfront help from an experienced bike fitter, who can assess your bike fit and biomechanics holistically. Start with the bike fit, before you buy the bike.
Why would you recommend Kingston Wheelers?
One of the best things about Kingston Wheelers is that it is a large club with members covering most aspects of the sport. The club has a very active scene when it comes to club rides and with so many members there is always someone who wants to ride roughly at the same speed or for the same duration as you. Another thing I really like about Kingston Wheelers is that there is space for more niche parts of the sport too. I really enjoy the vibes and the people who set up Kingston Wheelers Audax Chapter and ride or volunteer at the KWAC events where I can.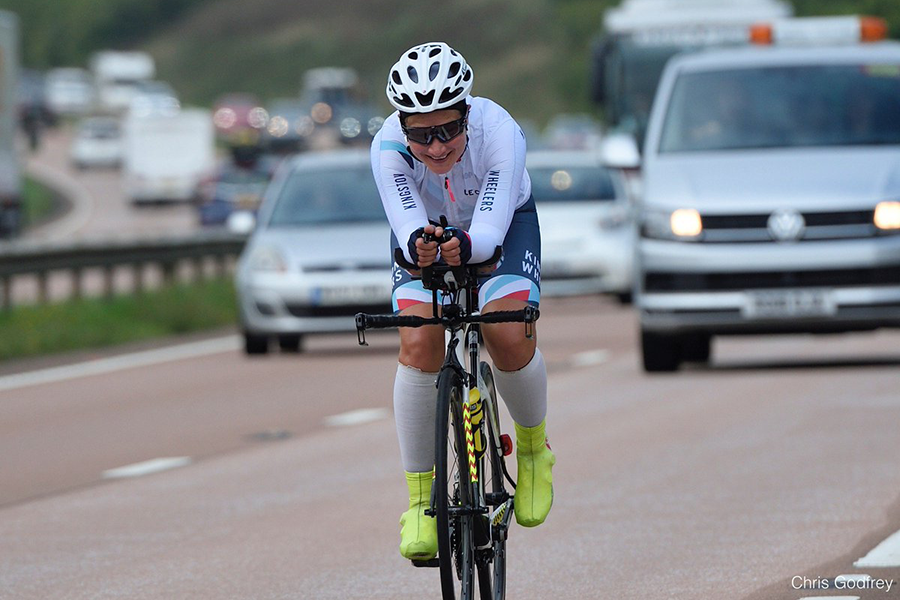 Follow Jasmin on Instagram @jasmijnmuller and find out more about her coaching: betheeggcyclecoaching.com