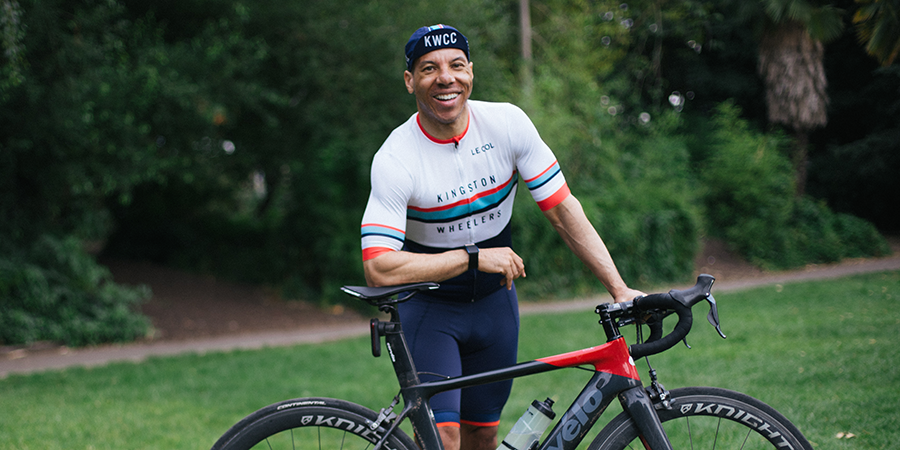 Meet the Wheeler: Lloyd Grose
In our latest instalment of member stories we catch up with Lloyd who joined the club in 2019 and also rides with Black Cyclists Network. Hailing from a family of athletes, Lloyd got into cycling for fitness, but quickly discovered the joy of riding his bike and the social scene that comes with it.
Tell us about your journey into cycling
From an ex-girlfriend, she had been on a few adventure cycle tours of Africa and was never shy about riding to work. I'd been looking to get back into exercise having been very active in my youth so that encouraged me to get on my bike. From there I competed in a few duathlons and discovered how much fun riding my bike was.
I joined BCN as I hadn't gained any cycling skills previously and I didn't feel comfortable or confident joining a local club. I really didn't have a clue what the requirements were to join. Once I felt comfortable that I had acquired the necessary skills, I wanted to take them to the next level. This is where the Wheelers came in.
What do you like about Kingston Wheelers?
I've been really impressed how inclusive the wheelers are from the moment I joined I have been welcomed warmly. Good social scene too!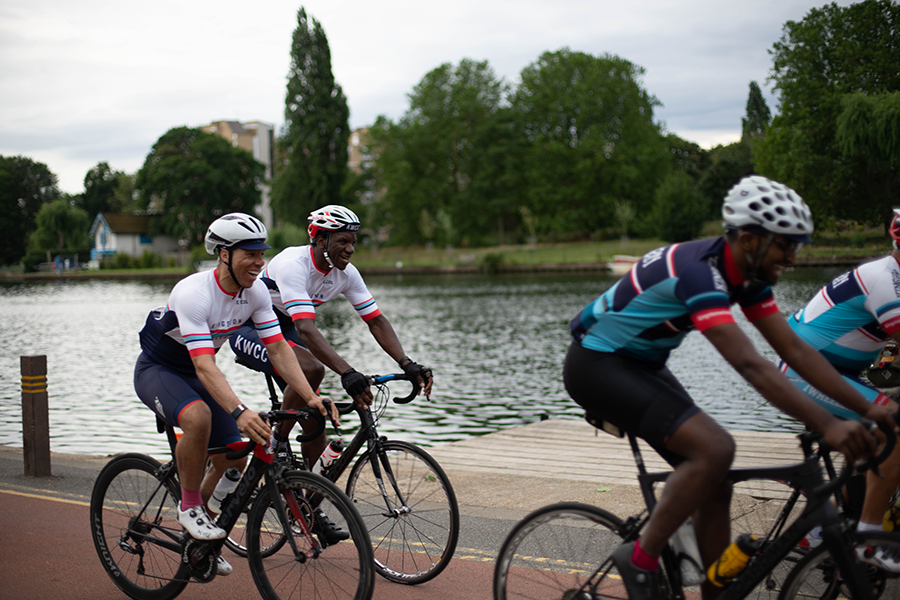 What would you say to the cycling community to encourage more diversity?
There are barriers to entry with cycling and joining a cycling club in particular, such as the cost of the bike and kit. There has to be some way of reducing those barriers. There is also the stereotype of cycling being the reserve of MAMILs and that image also needs addressing and that can be done by targeting local schools especially those with a BAME background. Increasing awareness of clubs like Kingston Wheelers within the BAME community would help, maybe even establish a development academy.
What would you say to riders new to the sport?
If you're new to cycling, reach out and we can safely accommodate you first by providing you with the right skills required to join the club and most of all we will make your experience of riding a bike a happy and fun one!
Why would you recommend Kingston Wheelers?
If you're looking for a club to join then the Wheelers might just be the right club for you; welcoming, professional, well-established in the area, with a committed group of people running the club, willing to increase diversity to make it more inclusive. There are rides available not just limited to the weekend, so they are very accommodating and with many different types of cycling on offer such as road racing, track cycling, hill climbing, time trailing, cyclocross and more, hopefully there is something which takes your fancy. The social aspect is an important part of membership, with the club hosting fundraisers and many other events making it a very welcoming group.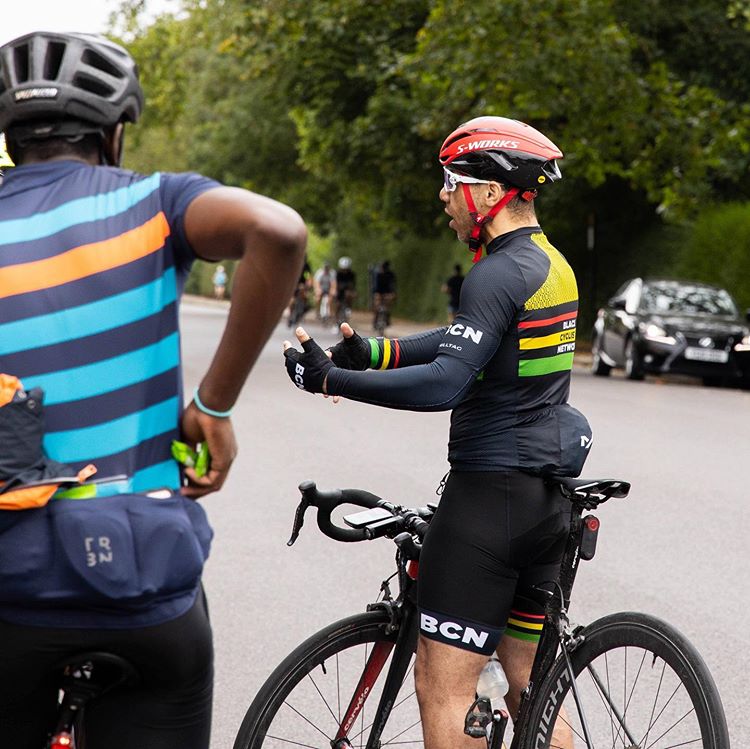 Follow Lloyd on Instagram @lloydgrose and find out more about BCN here: blackcyclistsnetwork.cc