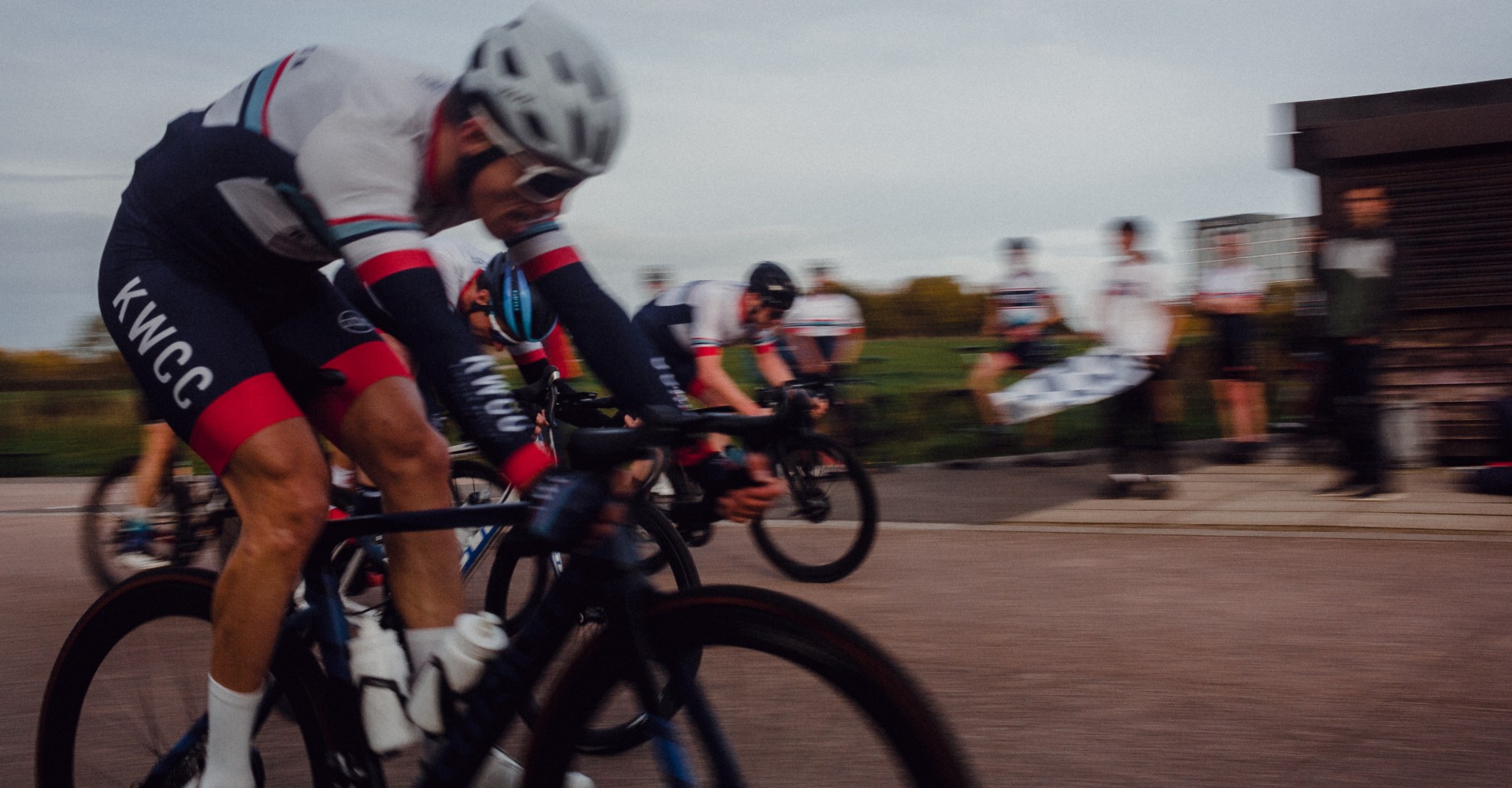 Moira and Enrique crowned Club Champions
We were back at Hillingdon on 22nd October for the 2022 edition of the Club Championships. The afternoon featured two races; a Go Ride intro race for people trying racing for the first time and a 2/3/4 race as the main event. Winner of the men's 2/3/4 Enrique Gomez reports back on the action.
We started in two groups starting 50 seconds a part to race for about an hour. The first group, cat 4 had some strong people in it, so on the cat 3/2 group we had to push from the beginning to catch them.
Looks like in the front group some people couldn't hold the pace, probably there were some accelerations and riders were being dropped. Meanwhile on the back we were keeping a fast paceline with everyone collaborating and we were catching riders slowly.
Performance of the day to Marek and Raif honestly, being the only 2 riders at the front we have to average 43kph for 33minutes to catch them. But then it all came together and we were a group of about 12.
There were a fair few attacks from then till about 5 laps to go but no one was be able to open up a good gap, the head wind on the flat straight section was quite strong and made it hard. Plus seems like no one wanted to miss a chance and everyone jumped to every attack. I tried a couple, so did Marek, Seb, Rupert and a few others.
5 laps to go seemed like everyone started to think on the sprint and the group slowed down, and since I am no sprinter I tried to open a gap couple of times with no luck. There were few other attacks but no one did go.
1'5laps to go and Marek jumped again, managing to get a small gap on the front, could have been to winning move but he was chased and by the end of the straight section, caught.
From here is a bit subjective, but everyone slowed down while I was sitting at the back, so I drop few meters and sprinted on the right side, getting a small gap and getting into the last two turns. Took the turn the right as fast as I could (Strava says I did a PB) push up the left turn and tried to sprint to the line.
I am guessing the group behind were fighting for positions on those turns and that probably benefited me.
I felt like chase by wolves then :rofl: but somehow I managed to get to the line just before they got me. That felt long! 50 more meters and it would have been different. John and Nathan came second and third.
Overall a good day of fun and a nice last ride in the UK (or at least for a long while), although I have been told already that I need to come back next year and defend it!
Winners
2/3/4 Race – Men
Enrique Gomez
John Thuysbaert
Nathan Harrison
2/3/4 Race – Women
Moira Brailsford
Go Ride – Men
Owain Williams
James Lawn
Kush Gor
Go Ride – Women
Alessandra Scaduto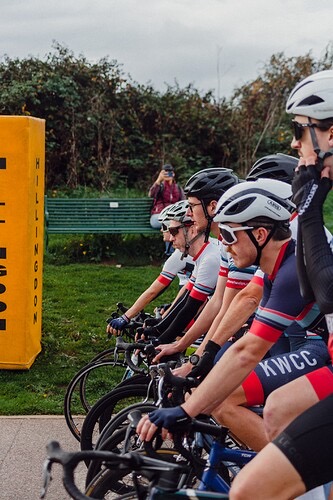 Photos courtesy of Matt Wynn @mattrwynn