Open Season!
On the 6th August we hosted our annual Track Open at Herne Hill Velodrome. The Open Season is a series of events that runs from April to September, with six local clubs hosting an open track meeting.
An Open Track Meeting is aimed at experienced track riders and it provides races across both men's, women's and junior categories. The sun was shining and we had a decent turn out on the day, with three Wheelers (Harry, Heather O and Heather W) racing as well.
The racing started with a scratch race (first rider over the line wins), an elimination (last rider over the line pulled out each lap), a Mystery Race (picked from a hat) and then a final Points race (where riders sprint every 2-3 laps to accumulate points, double points on the last sprint).
The Men's A had a strong field and it was great to see a different winner across every race with Freddie Weller (VCL) taking the Scratch Race, Andrew Brinkley (OVB) winning the Elimination, George Nemilostivijs (GFTL) winning the Mystery Race (Reverse Win Out) and Andrew Hastings (Haste CC) winning the Points Race. In the Women's category Charlotte Head (Team Watto-LDN) took two strong wins and KWCC's own Heather O'Mahoney was on the podium three times. In the Men's B Charlie Gregory (OCTAVE) dominated the first two races, but had to leave early opening up the final two races to other riders. Finally there was a great turnout of youth racers with 19 riders across the A/B and C/D categories, including Owain Williams racing for the club. Full results available here.
Big thanks to the organisers Harry Bunnell and Gill Thom, plus all the volunteers who helped out on the day and ensured we put on a smooth event. A special mention to MArtin Anscombe who recorded the results, not an easy job with so many race formats to capture!
And a shout out to our sponsors Balfe's Bikes, Le Col, Hiplok, Just Pedal and The Park Brewery for supplying some great prizes for the racers.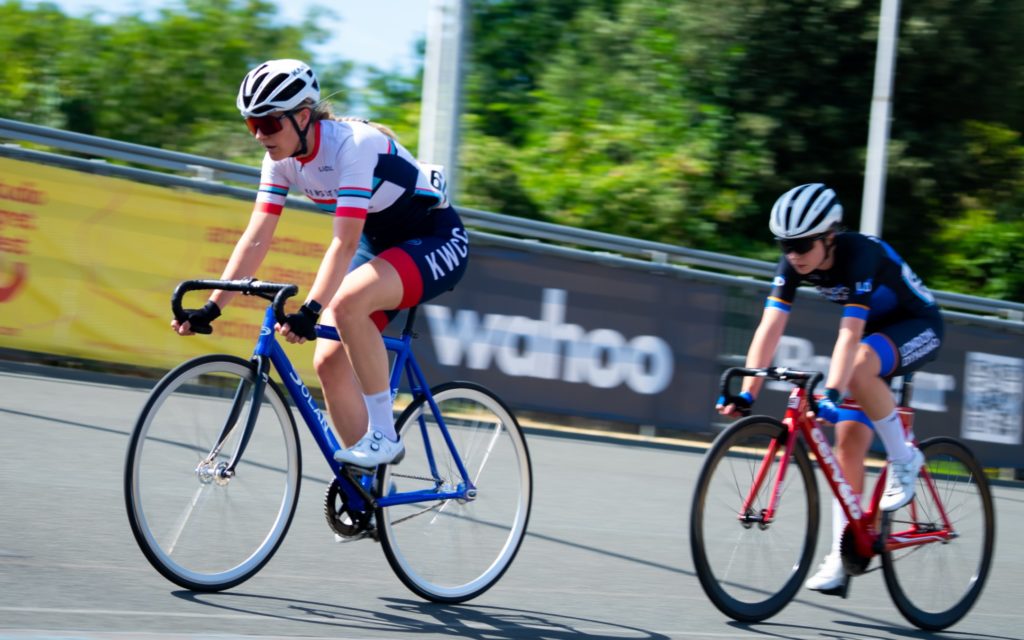 Photos by Alex Goy.