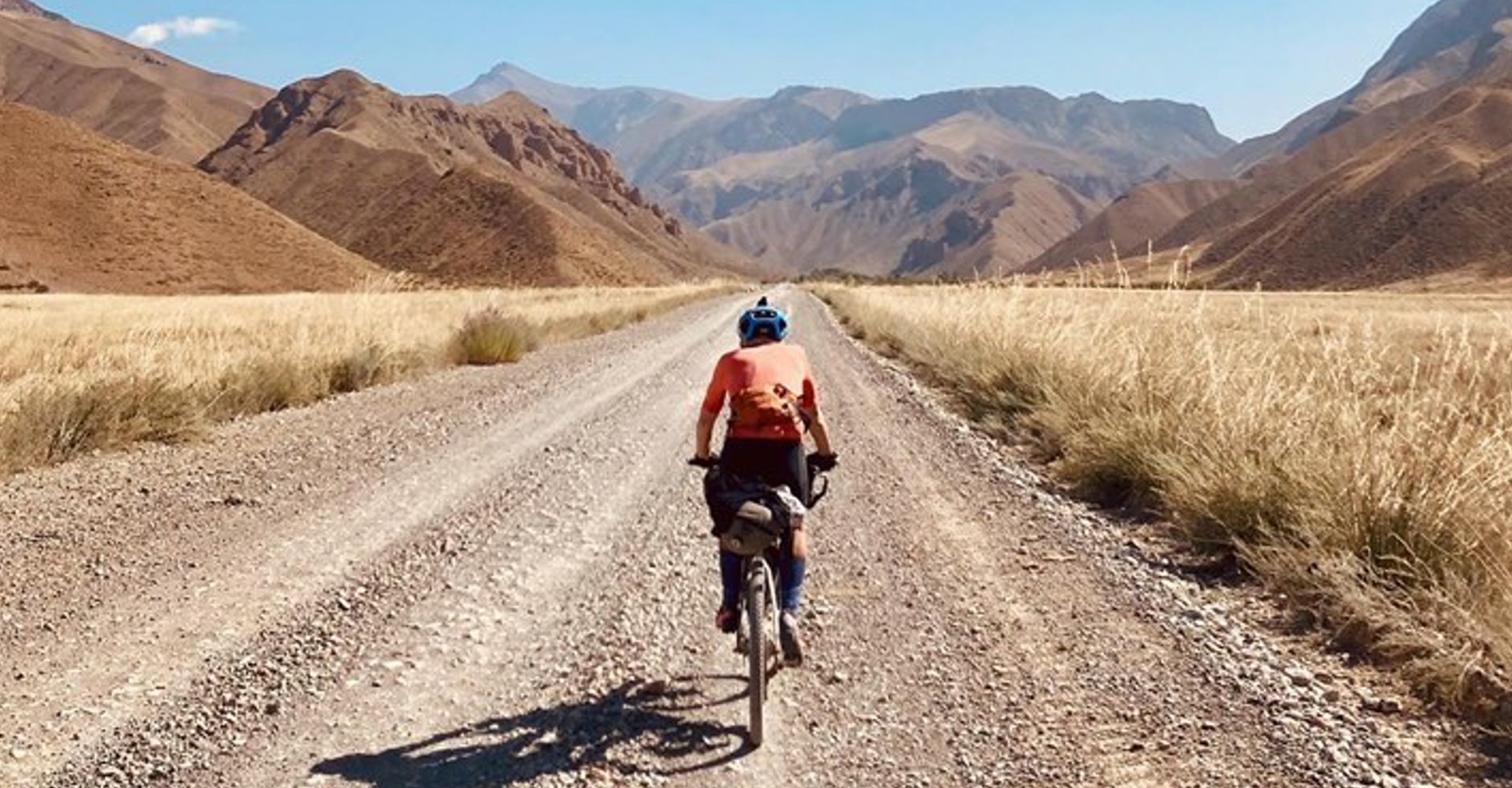 The Silk Road Mountain Race
Although our playground is the Surrey Hills, that doesn't stop some of our members venturing further afield for more extreme challenges. In August Rob Pirow headed to Kyrgyzstan to take on the Silk Road Mountain Race, an epic off-road race covering 1863km. With perilous river crossings and bridges resembling something from an Indiana Jones film, Rob reports back on the adventure.
I often yearn for adventures involving bikes and was lucky enough to get a place on the Silk Road Mountain Race, it's a single stage unsupported bikepacking race covering 1863km and over 34 000 meters of climbing through the mountains of Kyrgyzstan. I have wanted to do a bikepacking event for a while and thought I would dive head first into one of the most challenging. I completely underestimated how challenging it would be…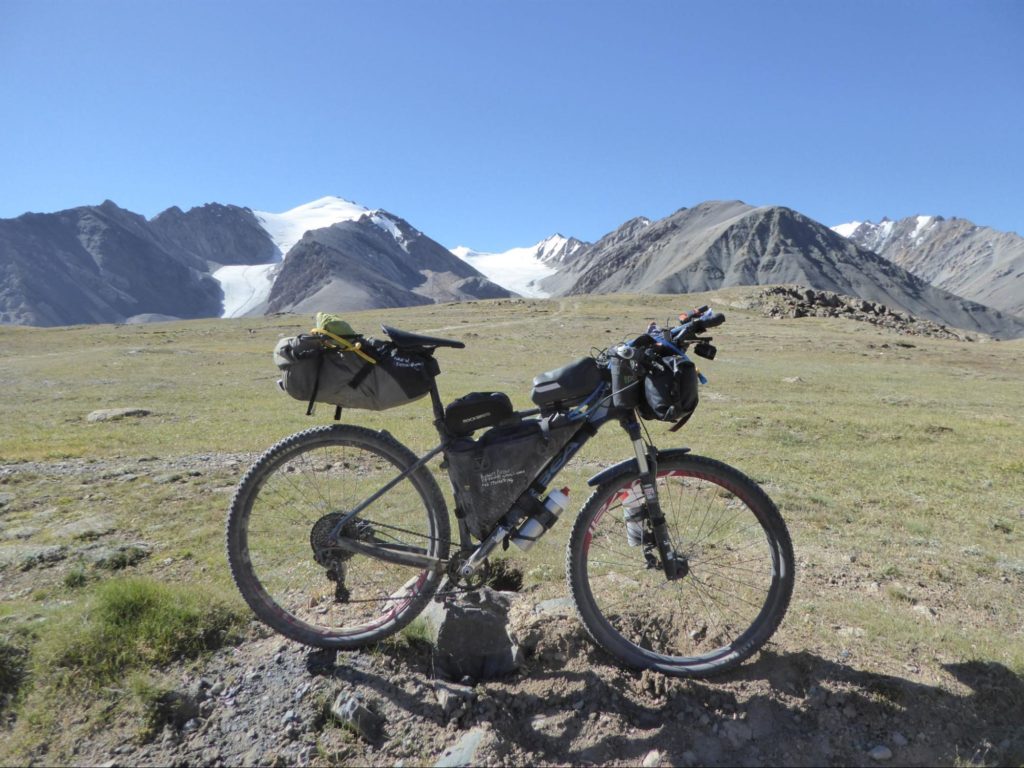 The first challenge was a good few months of route planning, understanding the environment, building up my bikepacking skills and collecting/borrowing whatever gear I could get hold of and riding my bike whenever I could.
My bike and I landed in Osh unscathed (thankfully as a few bikes went missing on the trip there) but a little jet-lagged and spent the day assembling it in the hotel room, registering for the race, enjoying the city and meeting a number of other riders. The race started at midnight under a very large Lenin statue in the town square.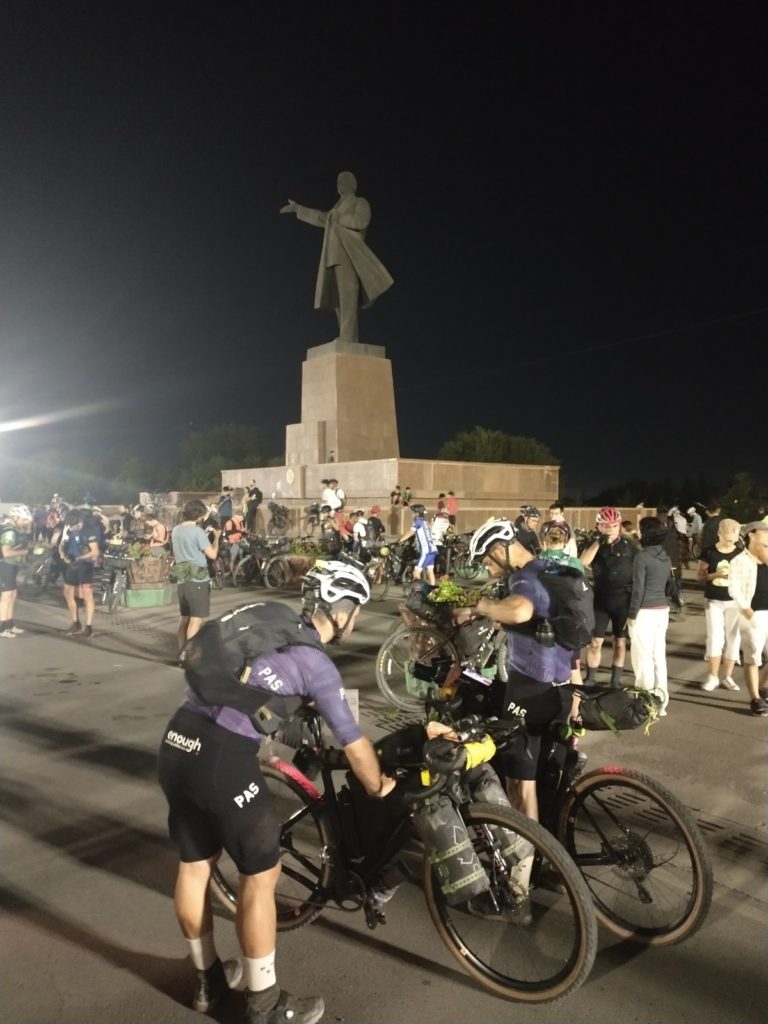 Nothing could prepare me for the midnight start, a 100km climb up to 4100 meters, around 20km of hike-a-bike followed by a late night descent into the valley below. The start was exciting, a police escort through the city and landing up at the first hike a bike 20km from the start. We started really fast and people were all racing to get the front. This saw a number of people pulling out due to mechanicals, crashes and the effects of altitude which was something I initially struggled with and made up my mind to keep it slow and steady as possible.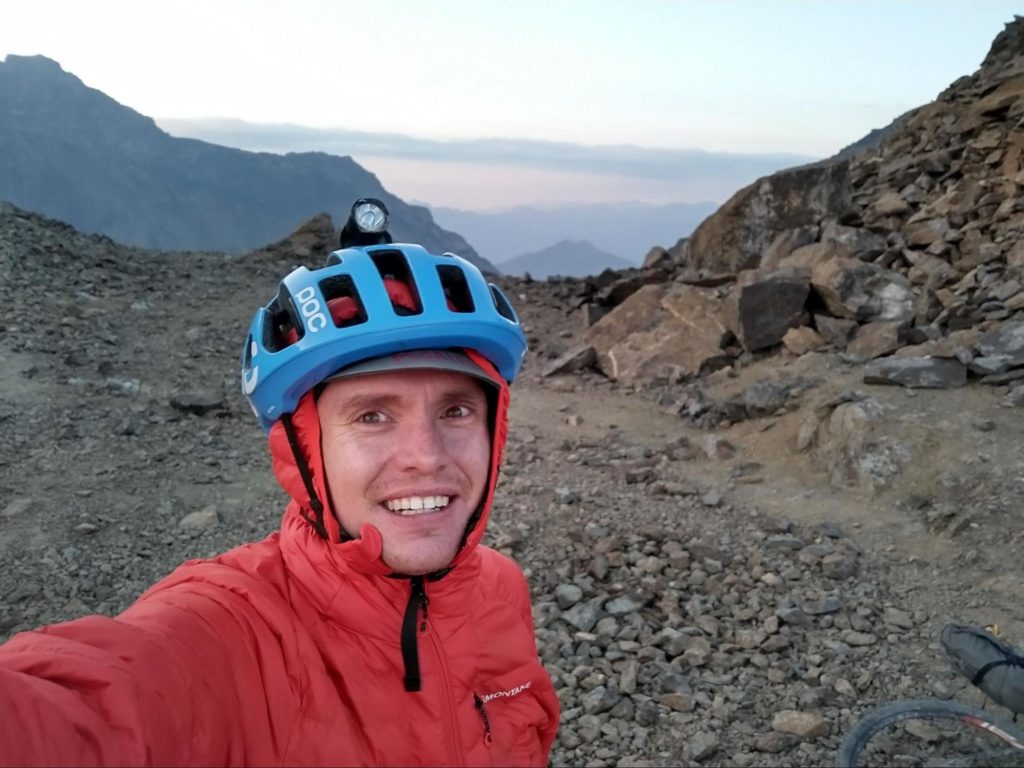 The following few days are a blur of 3000m+ climbs, horse riding, stone throwing kids trying to hijack me for sweets at every town and some of the most stunning scenery I have ever ridden or camped in. Eventually I reached CP1 in Arslanbob at 524km and could sit down for real food and to charge my many devices.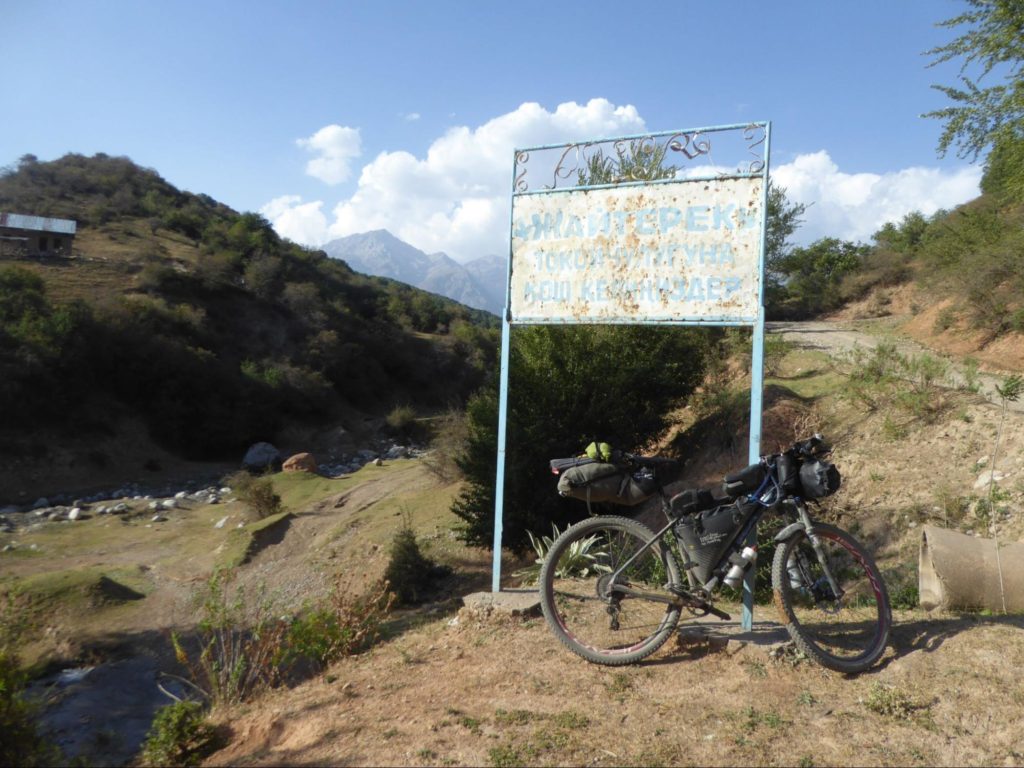 The next morning, I left at 3am, almost went over a cliff riding down a mountain, the terrain then became very dry and hot, with temperatures reaching 40°C, roads were all badly washboarded and going was slow. I ended up meeting two local riders at this point who gave me hope for the terrain ahead.
Food was an interesting point on this trip. There are a number of small stores which sold sweets, ice cream and Coca Cola and chinese noodles but not much else. I initially struggled to put substantial meals together and relied mainly on the dehydrated meals and the occasional food stand which affected my stomach for a few days. Later on, I managed to get hold of more fruit and vegetables and grains.
The Arabel Valley before reaching Checkpoint 2 (1273km) was unreal, the wild horses, crystal clear water as well as the conversations with local farmers all fascinated by the bikes and camping gear who would from time-to-time invite us into their yurts for tea and bread. I had an amazingly comfortable night sleeping inside a drainage pipe under a road.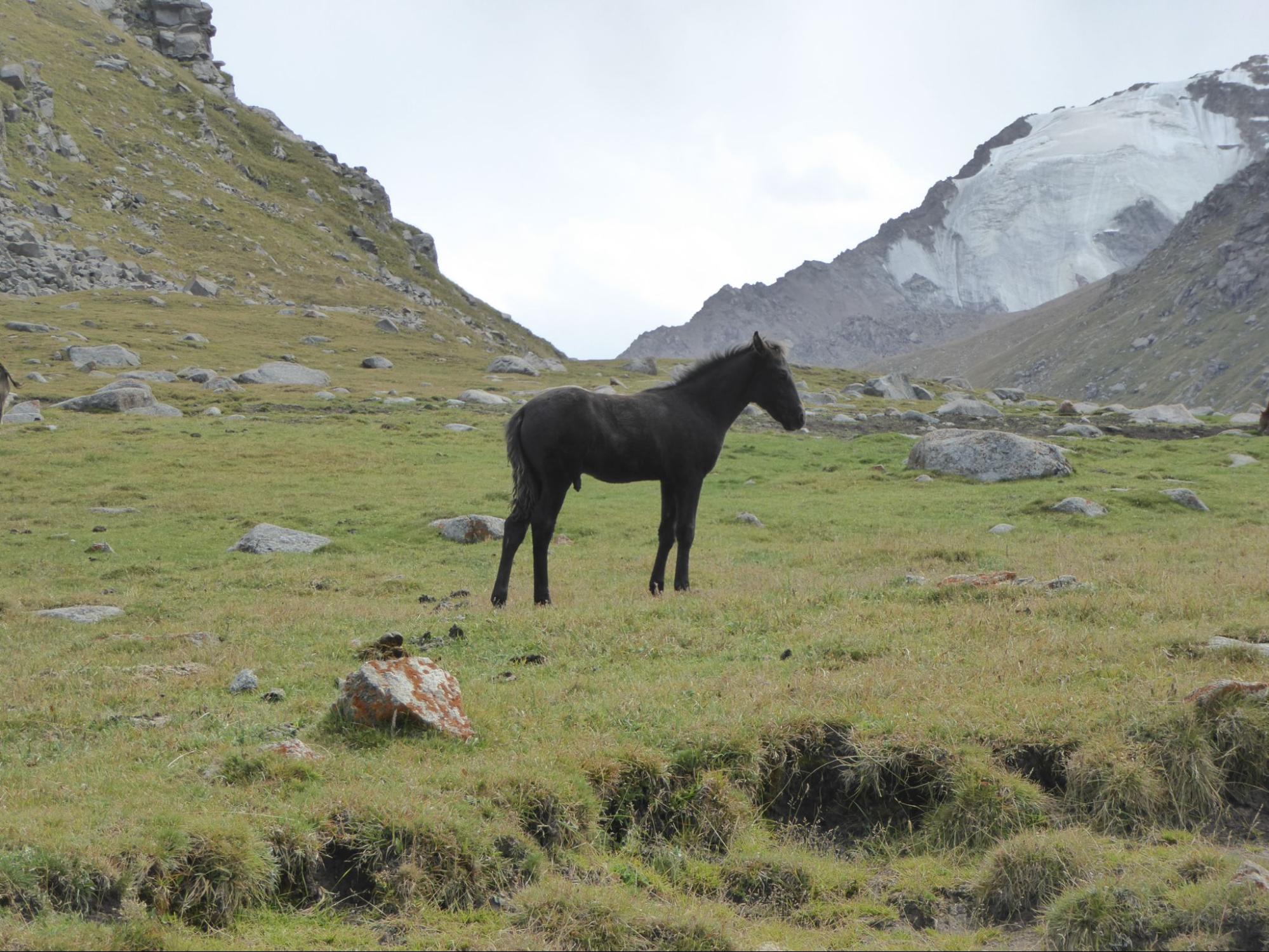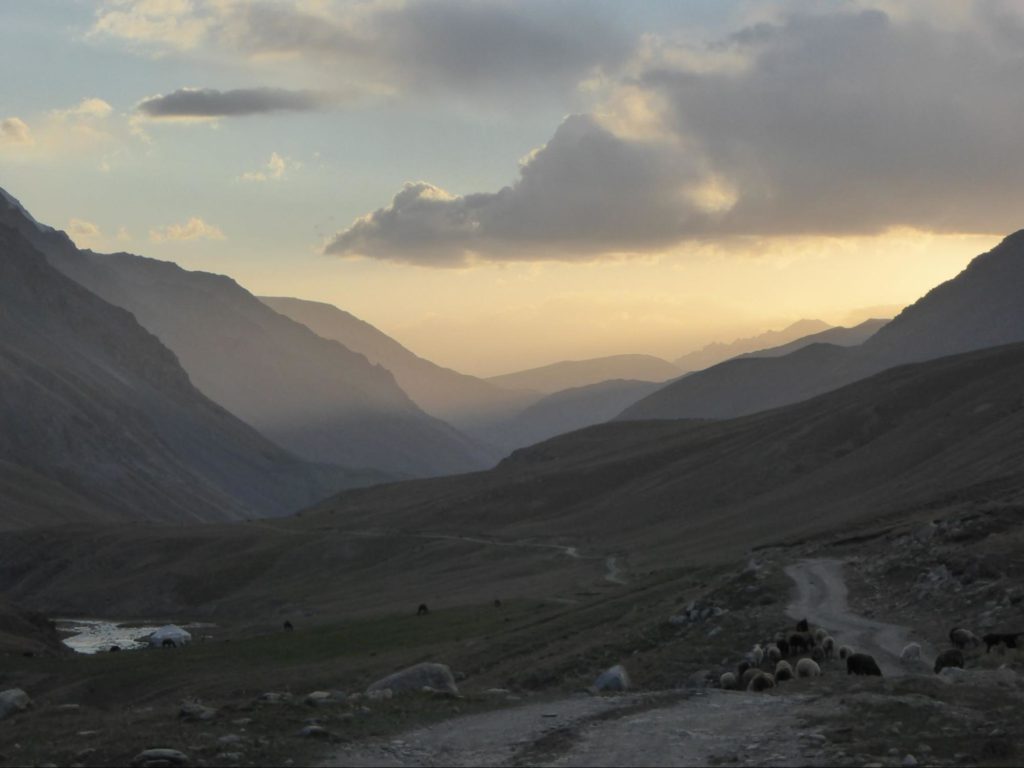 Just before we reached the checkpoint (as was the common theme with this race) we were met by a few hike-a bike sections over about 20km through a number of water crossings and part of the trail had disappeared due to a landslide which had also destroyed a bridge. This was a point where I was really pleased to be riding a hardtail mtb as the next 50 kilometers of downhill to lake Issyk Kul was fairly gnarly and eventually reached CP2 by midnight.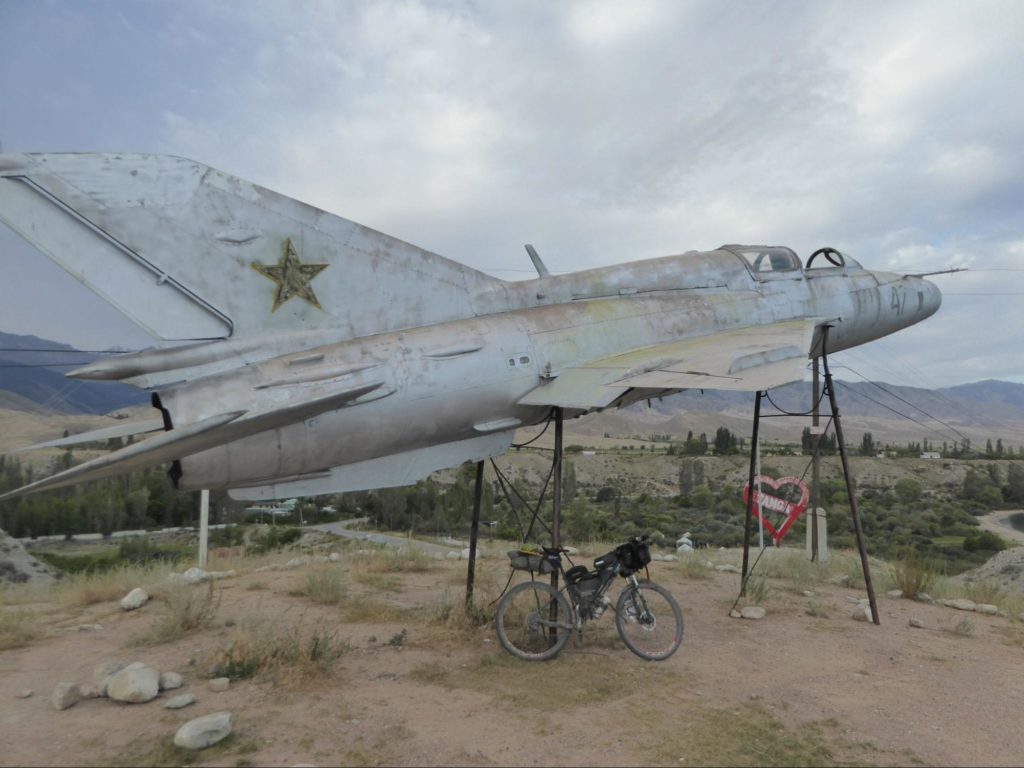 I pushed on past the washboard roads up the high passes, I found these two days particularly tough, the weather changed dramatically in the middle of the night and I was wearing all my clothing, my sleeping kit was soaked through and freezing with pouring rain and cold winds so rode through the night to get to the checkpoint in a remote Yurt camp on the shores of Son Kul lake. The locals working at checkpoint 3 (1588km) took pity on me, fed me and let me dry my kit and sleep for a few hours in a warm yurt next to a roaring fire.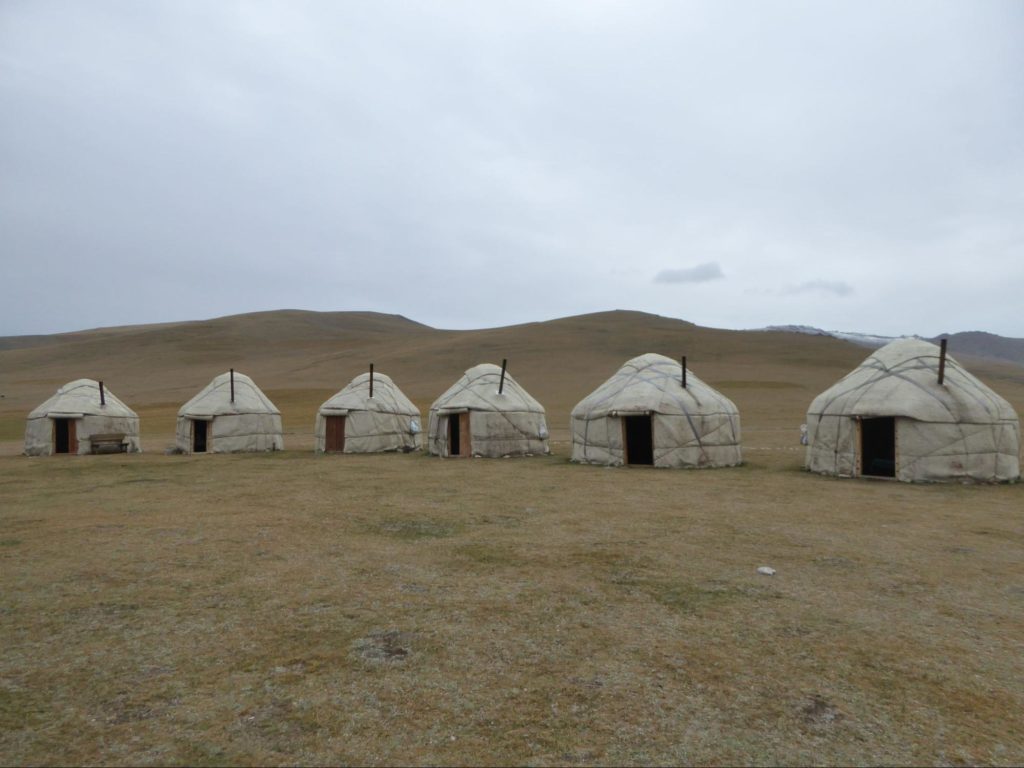 I eventually left and made my way down from the lake, on the way sharing some honey and bread with a local farmer, the views were spectacular.
I realised I only had around 200km to the finish and thought I would have a long day pushing through. This was when things got really scary, I found myself in the middle of the afternoon pushing my bike up a 3900m pass in the middle of a hailstorm, the pass eventually became a hike-a-bike section and I had to carry and push the bike for 15km to get over the top. I reached the summit by midnight and to my dismay, at 1am I found I would have to hike all the way down the slippery, snowy descent.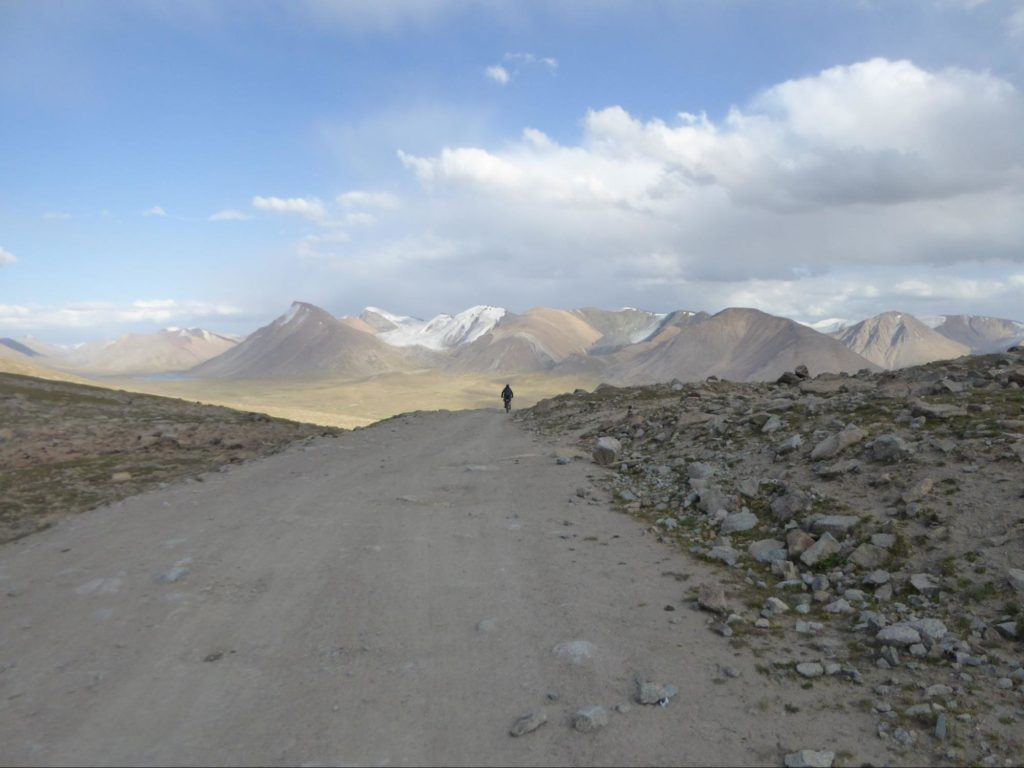 Luckily I bumped into another rider who had run out of battery power who was trying to make his way down a landslide who offered some moral support, eventually taking a nap at around 3500m. In the morning, we pushed on through a number of river crossings, one of which my bike went floating down the river in the strong current, taking out my dynamo wiring, batteries and almost my rear wheel after I slipped on a rock and let go. About 5 minutes after this I was chased by a large dog and crashed, luckily scaring it away but it now meant the bike was in a right state and only had three working gears!
I eventually reached the road again and was relieved when it was a gradual descent for the next 75km where I knew it would all be over. When I finally arrived in Bishkek, I was met by a local cycling club who were dotwatching and rode with me to the finish line where I was finally greeted by Nelson Trees (the race organiser), the afterparty and a cold beer.
I wouldn't recommend this for first time bikepackers but if you're up for a massive challenge and a life-changing experience, I would definitely give it a go.
Cover photo by @jaaparjenwildeboer