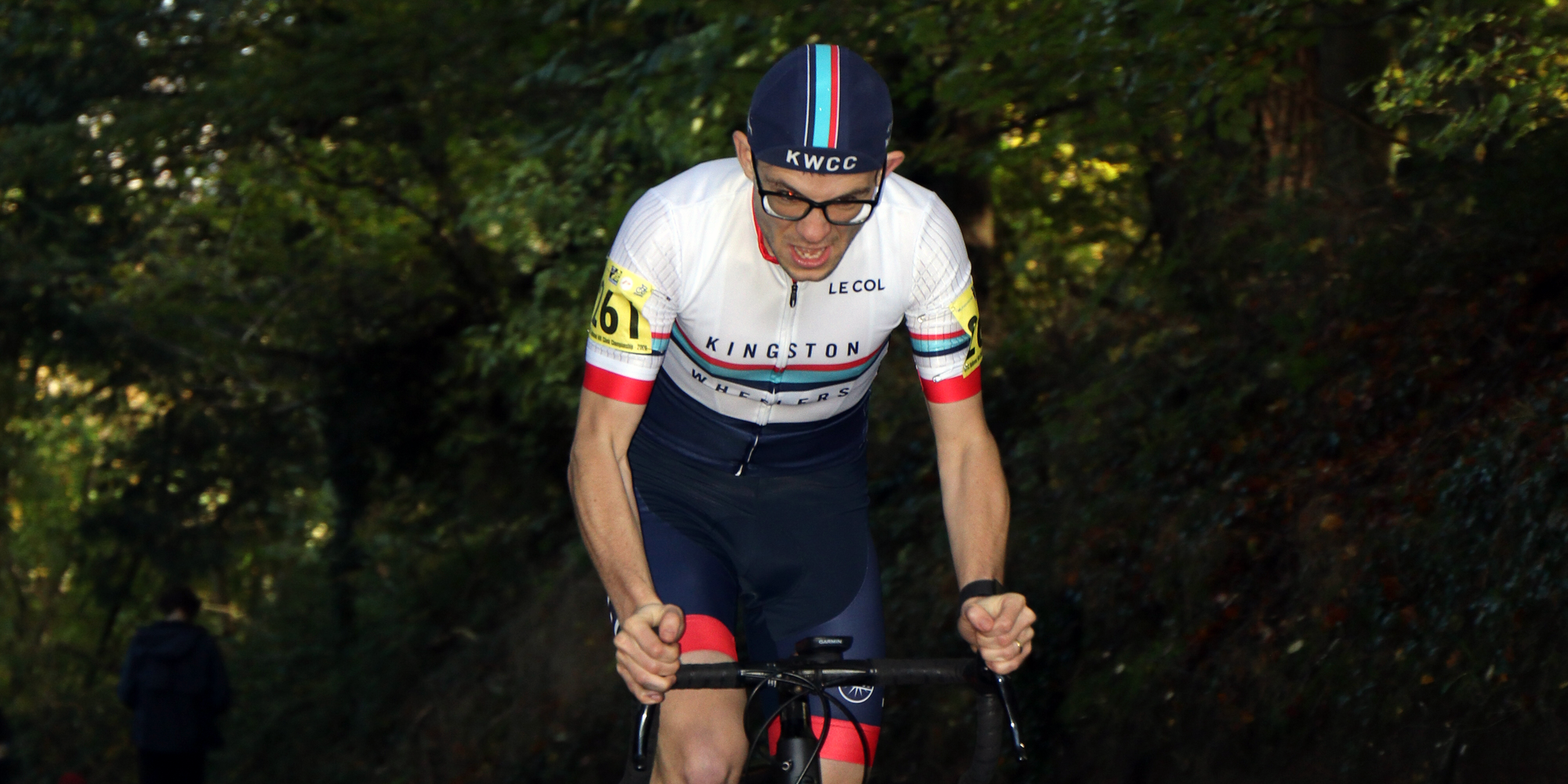 Wheelers take on the National Hill Climb
With much of the racing cancelled on 2020 the hill climb season has taken on an added importance this year, culminating in the National Hill Climb Championships on 25th October. We had four Wheelers racing this year's event, including Alice Lethbridge taking on the event for the fifth time amongst the biggest ever women's field. First-time racer Tom Kennett reports back on the action.
The National Hill Climb has taken place every year since 1944, and after much uncertainty through the year even COVID-19 couldn't get in the way of this year's edition taking place on the notorious Streatley Hill near Reading (800 metres, 12%).
Kingston Wheelers had four riders taking part this year after a reassuringly difficult Hill Climb season. The conditions the day before and the morning of were bleak with torrential rain and heavy wind, but the sun did emerge just in time for the event itself.
After the Junior race kicked things off in the morning, next up were the Men. Connor Backhouse built on some great efforts in the lead up to Streatley with a very creditable 3.12, capping a good first full season of racing.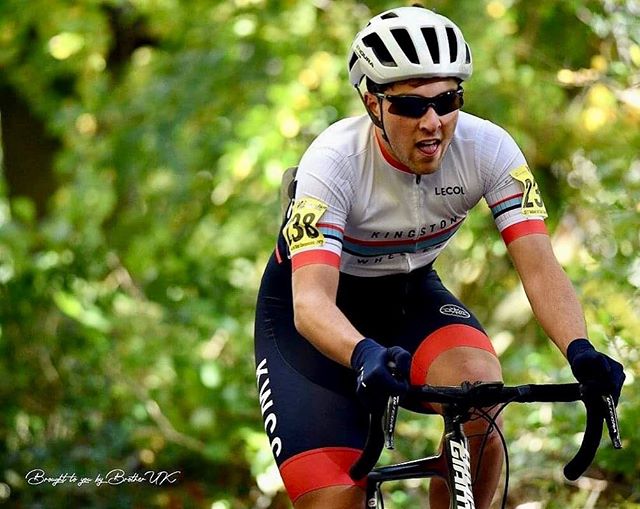 I was next up, slogging up in 2.54. Looking back on it, I'd been working up to those three minutes for months, and yet the whole thing was over ridiculously quickly, with just some pain-face photos and the faintest taste of blood to show for it at the top.
The final KW male was Mark Aldred who, despite not quite having the season he wanted, still smashed up in 2.35, placing 59th overall.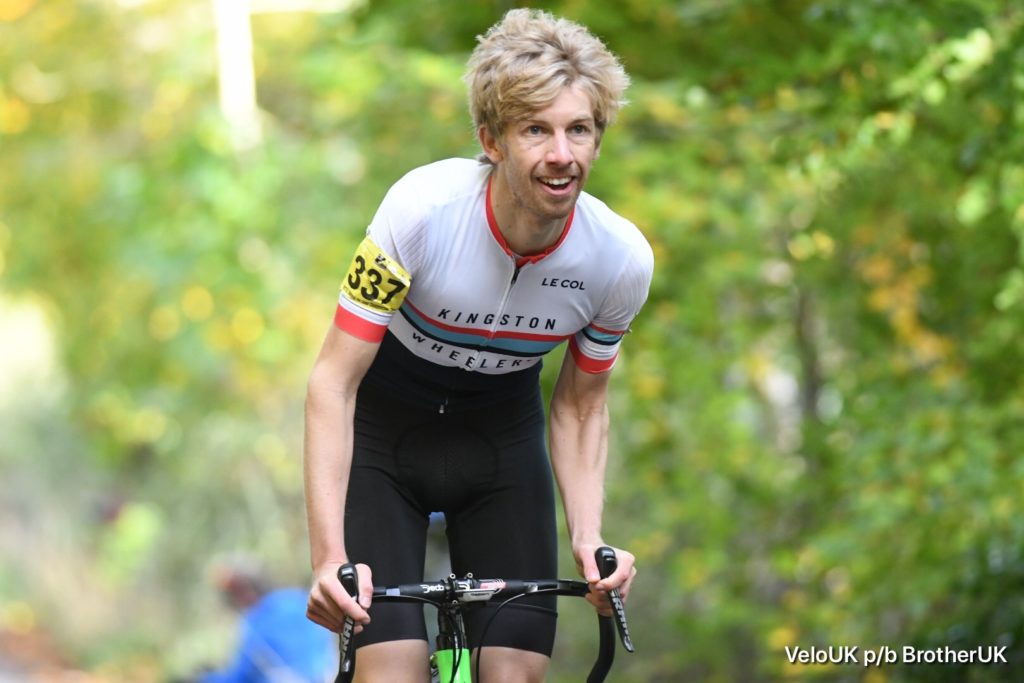 Next up, there was the Women's event. Following a hugely successful campaign to increase the number of women entrants to both this and other hill climbs, and a much wider push for parity in terms of prize money, there was a record field of well over 100 entrants (a number of whom sadly couldn't make it due to localised lockdown restrictions).
Alice Lethbridge finished a brilliant 12th in a time of 3.07, which a few hours earlier would have been only just off the course record (which was in turn smashed by eventual winner Bithja Jones).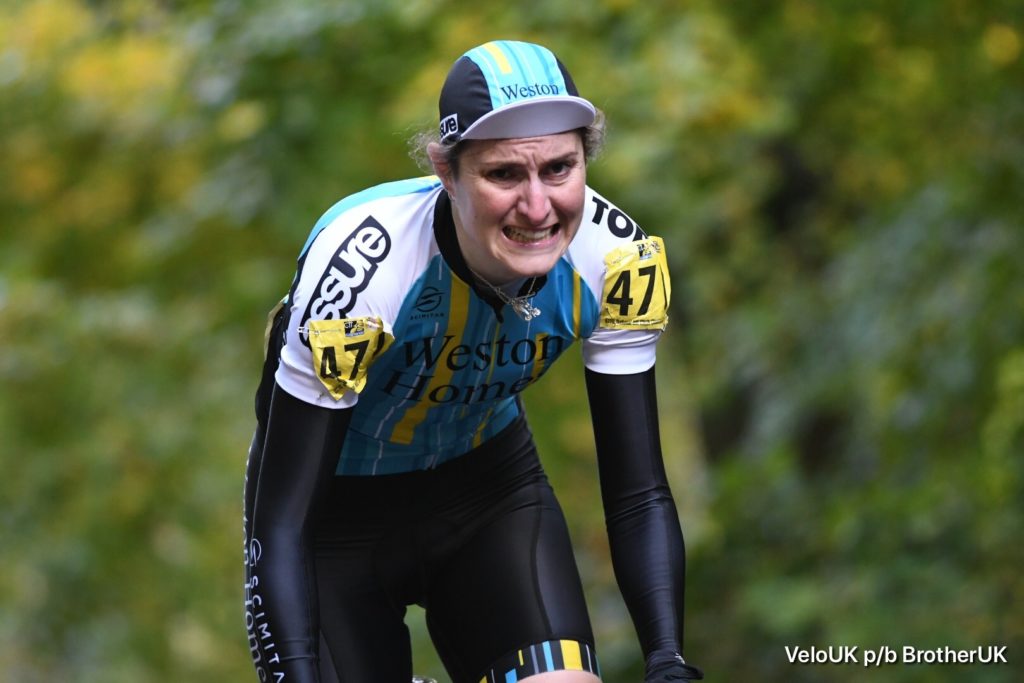 My own build up to the event mainly focused on improving the "kg" part of the w/kg equation with (significantly) less beer and chocolate than usual over the summer months. I'm very pleased to have taken around 15-20% out of my previous course times following that training, but I have to say I did find that, in comparison to last year at least, the standard of fields across the board this season has been stellar.
A lot of frustrated road racers have taken to the steep UK slopes in 2020 with a lot of new names towards the pointy end in many events. However, in an era of uncertainty, there was at least some familiarity with 2018 champion Andrew Feather reclaiming his crown with a frankly astonishing time of 2.04. Since winning our own John Bornhoft Memorial Hill Climb in 2019 Andrew has only failed to win twice in 21 hill climbs, an incredible record.
A final mention for Reading CC who did an excellent job putting on the event under some particularly trying circumstances. I'll finish by saying Hill Climbing is a wonderfully accessible event which offers something for everyone, and I hope to see you on the start line somewhere in 2021! And who knows, by then, we may even be able to enjoy some tea and cake afterwards…
Full set of results available here