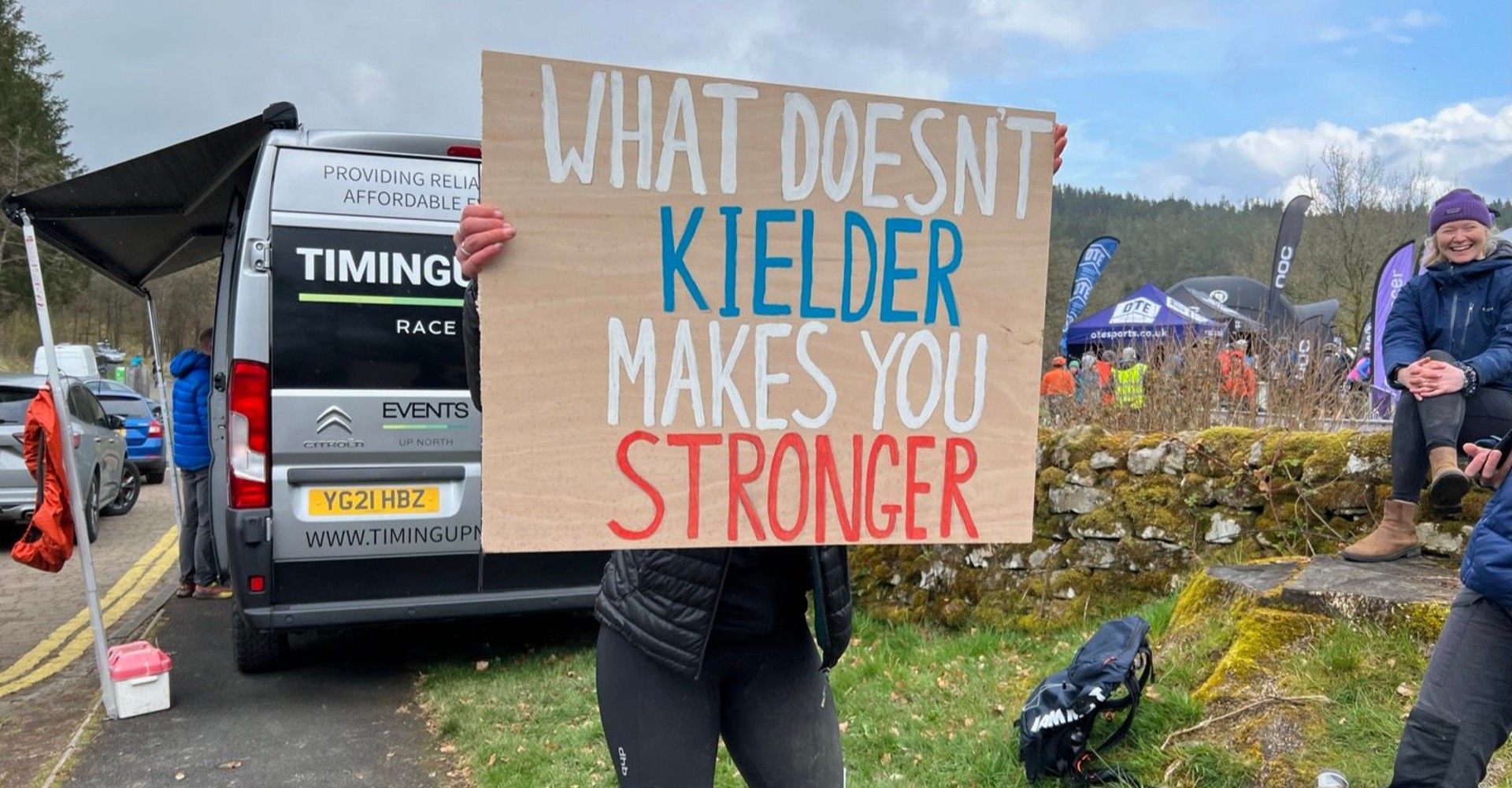 Wheelers vs Dirty Reiver
The Dirty Reiver is one of the UK's biggest gravel events, inspired by the big Gravel Grinder events of the US. It takes place in the Kielder Forest in Northumberland, with the full length 200km route taking in a whopping 3,600 metres of climbing. A couple of Wheelers took on this year's edition and report back from a wet and muddy day on the gravel bike.
Ali Cigari
Why do we put ourselves through this?
Cold wet day. Could not feel my fingers after a couple of hours. Took a bite of my hand trying to take my gloves off 😂. Never ever again.
First half was fine, averaging around 220watts. The extra weight I was carrying (5kg heavier than September last year, heavier bike, etc) vs the skinny bodies and carbon speed machines the fast girls and boys were riding was definitely telling.
I tried to avoid going too much above 300w, which meant I got dropped on every incline. So I spent most of the time on my own, although I did have an hour or so behind a faster guy.
I got absolutely soaked through to my skin and completely lost any feelings in my finger by the 4th hour. I did average just over 25kph in the first half, which was a goal (funnily I looked at my wahoo which was showing me 234w average, but I thought it was showing me 23.4kph which drove me mad)
My first mistake was not taking my gloves off at the feedstop – I did take them finally off with 50k or so to go, which allowed feeling to slowly come back.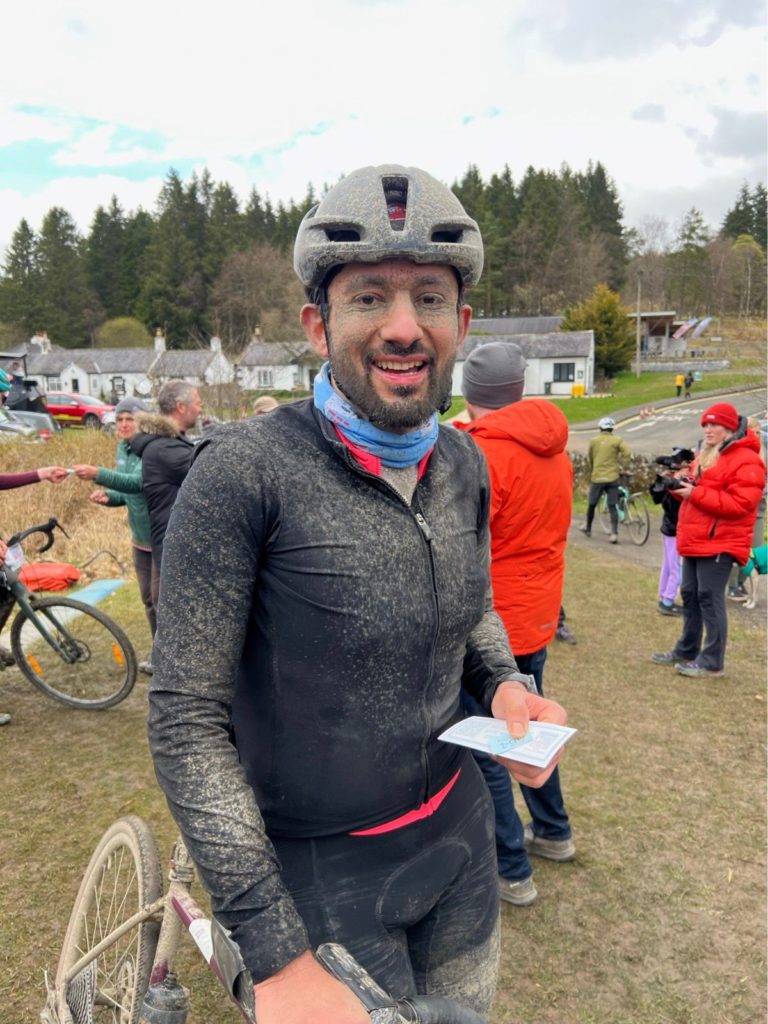 I think I also made some bad choices in the half way feedstop. I had a jam sandwich plus some crisps and I should have probably just stuck with energy bars and maybe a handful of crisps.
I went through 3 very tough hours about an hour after the feedstop (basically all blood went to my stomach rather than my legs), averaging well below 200 watts.
The brain was extremely foggy and fingers continued to hurt. I had to change gear with my full hand rather than fingers. I could barely take my bottles out of the holder without cramping in the opposite tricep/bicep.
I got overtaken by a lot of riders at this point, but I could not keep up, and I refused to get in a group at the risk of having an accident due to my non-functioning fingers, and foggy brain.
Left knee started playing up in the final 2.5 hours and it just got worse when I stopped at the end. Might really need a professional to look at the left leg mechanics
My legs did come back in the final 20k – somehow on the climbs I was hitting 300-400w whereas an hour earlier I could not even hold 200.
This is when I started over taking a few riders, I think I went past 4 people.
There were times in the ride when I was close to crying. I think better clothing choice could have helped, but I am pretty sure that I am not one of the "hard men" (or women) to ride in all conditions, etc.
Insanely impressed by all the fast riders, specially the fastest woman who is not a pro, was with me at the start (we went over the start line 1s apart), but she finished over an hour ahead of me)
Official time 8.54.30. 88/478.
TSS of 587.
Officially I beat Robbie by 9s 😂 although sounds like he was stuck in a lot of traffic.
Robbie Blythe
It was a complete war of attrition yesterday, pissed it down for the first 3 hours which made sitting in the wheels pretty grim, a lot of Belgian toothpaste.
Personally got to the start too late so spent the first hour negotiating traffic and diving up the middle of the fire tracks and maybe burnt too many matches doing so. Giving the conditions it was very tempting to bail onto the 130km route and I had to dig myself out of several mental holes to double down for the whole 200,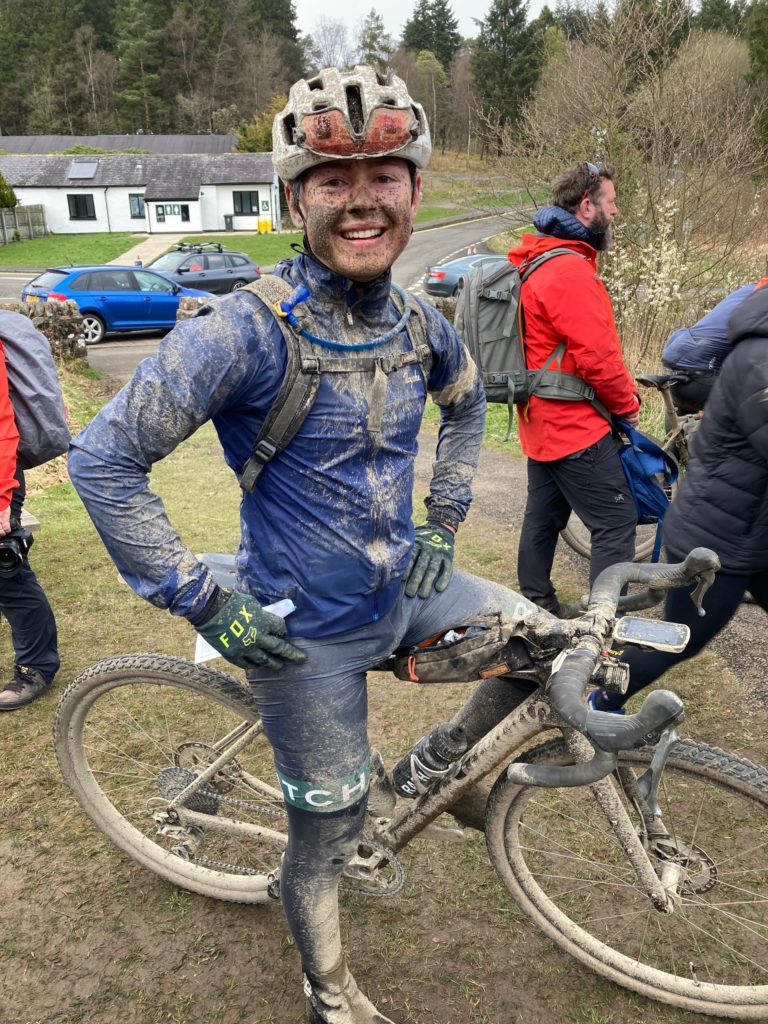 In doing so we were rewarded by 1000m of climbing over the next 30km into a thick fog on the top of the park. The final feed station came at 150km where a coffee, some rest bite from the rain and a word of encouragement from an onlooking Chris Boardman gave me a second wind and I pressed on from the group I was in and reeled in many on the final punchy climbs and descents.
Kept the stops to less than 10 mins (mainly due to getting cold) and miraculously avoided any mechanicals to finish in just under 9hrs total time. Looked like sonny colbreli post 2021 Paris roubaix by the end.
Who wants to join us next year?