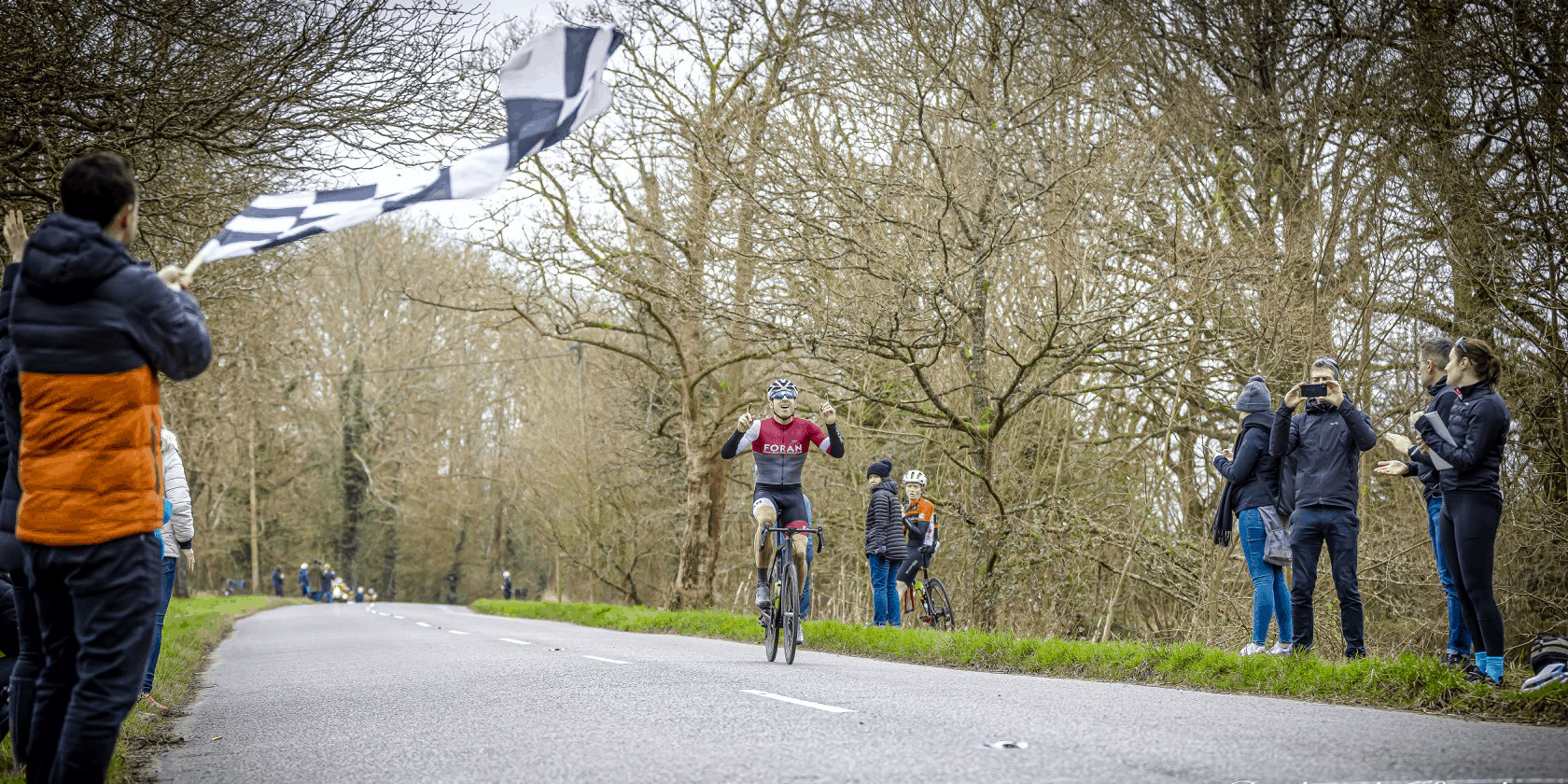 Wins for Foran and Paceline at Dunsfold
This weekend we hosted our March Road Races at Dunsfold to open the Surrey League calendar. With a cat 3 race in the morning and 2/3 in the afternoon, this is the first time we've been able to run both races since 2016. Both fields were full with nearly 120 riders across both races.
We had several wheelers in the cat 3 race, including Ben and Artur doing their first road race, seasoned racers Tom, Seb and Dom, plus former cat 2 Andy who many had their money on for a podium. It was a cold and damp start for the 3rds in the morning and the racing got underway with a fast start, which completely strung out the bunch, and by the end of the end of the second lap a third of the starters had dropped off the back.
Attacks went off the front, but the conditions on the road and the fast pace behind meant nothing stuck. Andy was the strongest on the road, and at the halfway point Seb and Andy worked a 1-2 attack with the hope of launching Andy into a break, but his [Andy's] card was marked and the other strong racers followed. Too many, and yet again, the attack was short lived.
As the race entered its final lap only 3 of the starting 6 wheelers remained – a sign of how hard the racing had been. With one up the road the bunch was marshalled right to the finish. It was Simon Skinner from Paceline RT who was first to crest Wrotham Hill, with a massive gap on the bunch after spending two laps solo. The bunch arrived around 30 seconds later, with Mike Ewing from Foran CCC taking the bunch sprint.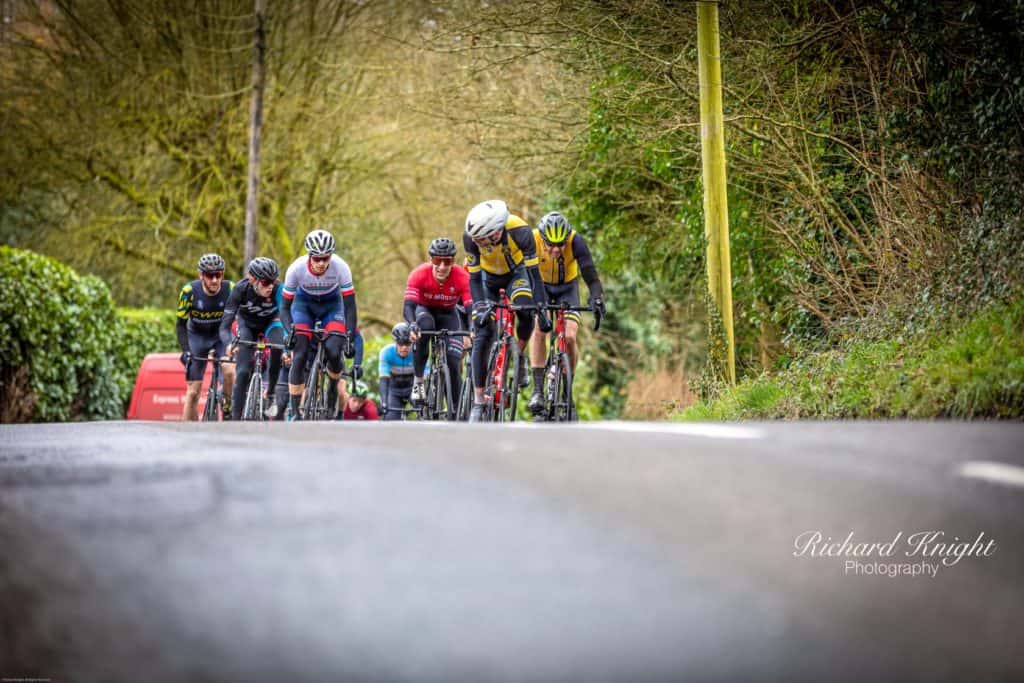 The cat 2/3 started at 1.30pm by which time it had warmed up a few degrees and the sun was threatening to come out. After a few laps a large breakaway of seven riders got away on the second time of trying and stayed away for around 5 laps of the 9 hovering around 20-30 seconds in front of the bunch. Unfortunately a horse on the course disrupted momentum, and it all came back together.
With two laps to go there was another attack, with Tom Springbett (Foran CCC) and Jack Dolny (Onyx RT) going clear and taking the top two steps of the podium, leaving the rest to fight it out in the bunch sprint which was taken by junior rider Billy Gilby from VCL.
Congrats to all the riders for a safe day of racing and big thanks to Andy Davis and all the volunteers from the club who gave up their time to help host the races.
Cat 3
Simon Skinner Paceline RT
Mike Ewing Foran CCC
Roger Smith Southdowns Bikes CASCO pet Racing Club
Robert Whichelow Cinnamon Cafe-Contour Cycles SDRT
Steve Coombs Sussex Revolution VC
Adam Dart Farnborough and Camberley CC
Michael Cunliffe Paceline RT
David Bone Racing Club Ravenna
Sam Gregson Velosport CC
Matt Davies GS Mossa
Cat 2/3
Tom Springbett Foran CCC
Jack Dolny Onyx RT
Billy Gilbey VC Londres
Samuel Painter TBW23 Stuart Hall Cycling
George Pittock Thanet Race Team
Cameron Cragg Project 51
Isaac Wright Project 51
Alex Randall Twickenham CC
Harry Horsman TBW23 Stuart Hall Cycling
Matthew Houlberg Meudon Pedal Heaven Le Col RT
Photos by Richard Knight rknightphotography.co.uk