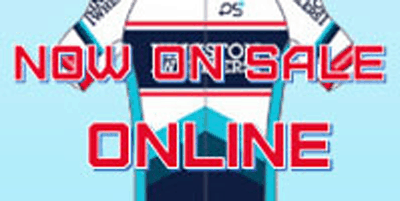 Club Kit – Now Sold Online
Club Kit – Now Online Sales Only
Kingston Wheelers club kit is now on sale, online. It will be available through the club shop, this can be accessed via Members Area->Shop->Club Shop. Items that you purchase will usualy be processed and dispatched within two working days and delivered by signed courier to the address that you provide. Please note that there may be longer processing times during Christmas, Easter and Summer break (August).
For more details please see the Club Kit Section.
Club Kit Order Terms & Conditions
Kingston Wheelers sells club kit as per the Terms and Conditions which must be agreed to before the order takes place. Please be aware that the distribution of the club kit takes part through a 3rd party and we do not take returns unless there is a fault with the garment.
Sample Kit
If you are unsure about what size to buy there is sample kit at Evans Cycles in Kingston. The sample kit contains Short Sleeve Jerseys and Bib Shorts for men and women. These are available in all sizes that we offer.