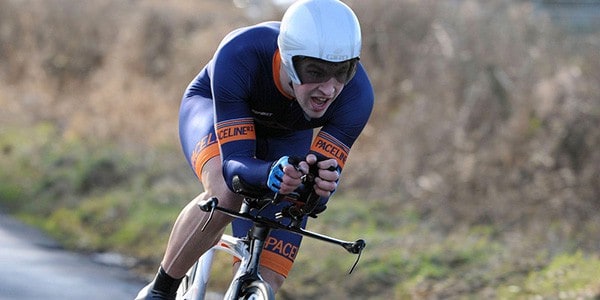 Entries open for the Sporting 14
The Gil Jessop Memorial Sporting 14 will take place on Sunday 14th February 2016. The 14 mile time trial takes place on course GS/292A (Hungry Hill/East Clandon) under CTT rules and regulations.
Entries are now open and you can register at  the Cycling Time Trials website. The closing date is for the entries will be 2nd February 2015. Non-members that wish to enter must belong to a club affiliated with CTT and enter in advance of the close date, there is no on the day registration.
Records tumbled in 2015, with Rob Sharland of Paceline RT setting a new course record of 30:49 and Alice
Lethbridge of Team GB Cycles breaking the women's course record with an impressive time of 36:42.
Kingston Wheelers' Kieran Presland was the fastest junior with 38:04. View more results from 2015 here.
Kingston Wheelers will be needed to help on the day to run this well attended event. Please add your name on the forum if you are able to help.