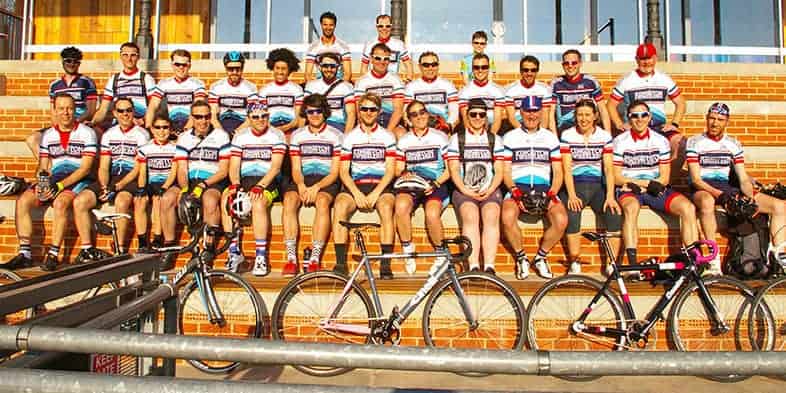 Herne Hill Track Day 2017
On Saturday 8th April we returned to Herne Hill Velodrome for our annual track day organised by Michael Hartrey. It was a glorious spring day and the new pavilion was gleaming in the sunshine.
It was a great turnout of about 40-50 Wheelers with a mix of old and new faces, some experienced track riders, some new to the velodrome and a good showing from the Wheeler women. Some members brought their own track bikes (Pete, Nathan, Jeremy and Harry) whilst others kitted up with bikes at the velodrome and after replacing pedals everyone was good to roll.
We started with the usual warm ups including pairs on the blue, with half lap changes and groups of four taking a lap off the front on the whistle. Before long things heated up as the front two riders were duking it out with sprints off the front on the whistle. 
The highlight of the day and final race was the Australian Elimination, in which everyone lines up on the fence and enters the track one by one with riders eliminated if they are overtaken. After several minutes the field was whittled down, eventually leaving Dean and Harry circling half a lap away from each other, until the coaches decided it would go on all day!
Following the riding several of the group headed to the nearby Canopy brewery taproom for a few recovery ales to top off another excellent track day. For those interested in riding track or giving it a go, you can find out more about induction sessions on hernehillvelodrome.com and make sure you check out Jack Hartrey's highlights video for inspiration.