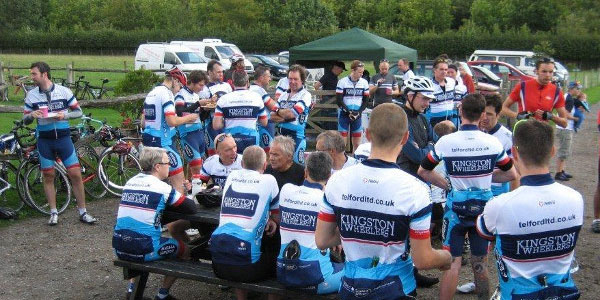 Kingston Wheelers Summer BBQ 2015
The Kingston Wheelers Cycling Club summer BBQ has been booked. This year it will be held at Surbiton Fitness and Racquet Club on Sunday, 5th July 2015, 4pm onwards. As is now traditional, this day falls on the first weekend of the Tour de France, the Second Stage, it will be shown on TV at the club. Tour de France director Christian Prudhomme's comments –
"For the first time, the Tour de France will experience offshore racing! The harbours and beach resorts of France have offered prestigious finishes by the sea. But only the Netherlands can allow to design a finish line "in the sea", at the heart of the Zeeland Delta. This unlikely geographical situation will mainly alert the title contenders: risks of echelons are to be highly considered.".
The summer BBQ is a great way to socialise off the bike and meet a lot of members, new and old. Guests are also welcome to attend with members, so bring along friends, partners and family. It is a a great opportunity to tell everyone about your cycling prowess from the nearly top 10 in a road race, last in the Club 10's TT or the fact you were able to get up Whitedown Lane in one go. The details of this years event are as follows:
Date: Sunday, 5th July 2015.
Time: 4pm Onwards.
Location: Surbiton Fitness and Racquet Club.
Capacity: 100
Cost: £5 for each member and guests.
You can buy your Kingston Wheelers BBQ tickets by logging into the Members Area on the website and going to the KW Shop.