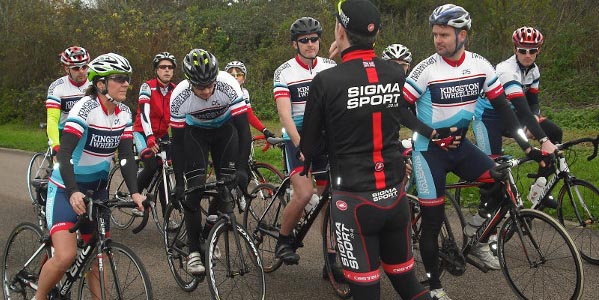 KW Skills Day
Saturday November 15 2014 1pm-5pm, Hillingdon, The club is holding a skills session for members looking to improve their group riding skills. We've booked the Hillingdon Cycle Circuit to provide a traffic-free environment.
This is for people to share experiences on race etiquette, group riding skills and developing those skills to put in use from anything from the club to sportives and races.The emphasis will be on skills rather than speed. We will split the session into groups according to experience/fitness and, as in previous years, we'll round off with a practice scratch race and handicap race.
Session organiser Andy Edwards is also asking for more experienced members to come along and share their skills
The event is free to club members but we ask people to commit to volunteer for a future club activity in return.