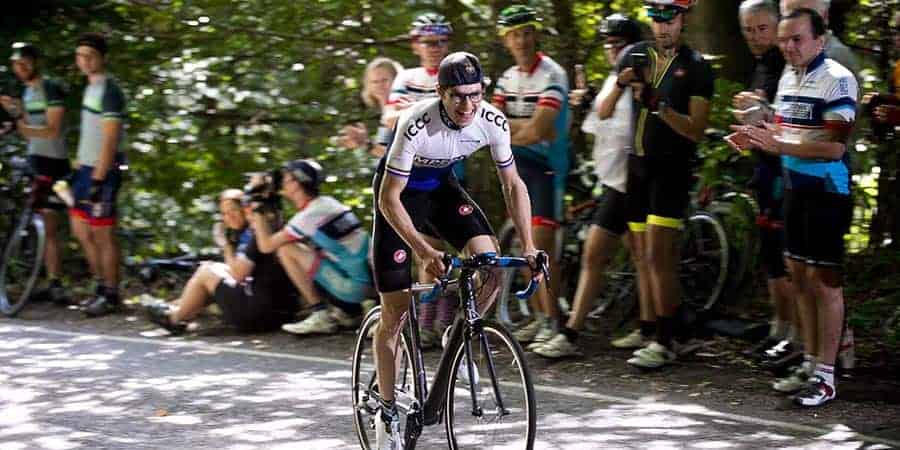 Brackston sets new course record on Leith Hill
On Saturday 24th September 2016 we assembled on Leith Hill to watch 54 brave riders take on the John Bornhoft Memorial Hill Climb. The conditions looked perfect for a fast time, with a tail wind up the climb. We were duly rewarded with a blistering climb by Rowan Brackston of Imperial College Cycling Club who set a new course record of 3:27.50, narrowly beating the previous record set by Tejvan Pettinger in 2014. Chapeau!
Men's Podium
1st – Rowan Brackston
2nd – William Bourne
3rd – Bill Bell
Women's Podium
1st – Alice Lethbridge
2nd – Frances Bromley
3rd – Zuzanna Kuran
Veteran's Podium
1st – Bill Bell
2nd – Peter Tadros
Congratulations to the fastest junior rider, Lewis Winfield, who rode an impressive 3:57.53.
Thanks for all those that entered and to all the volunteers who helped put on a great event. See you all again next year!
Photo by Roger Brown, gallery here.