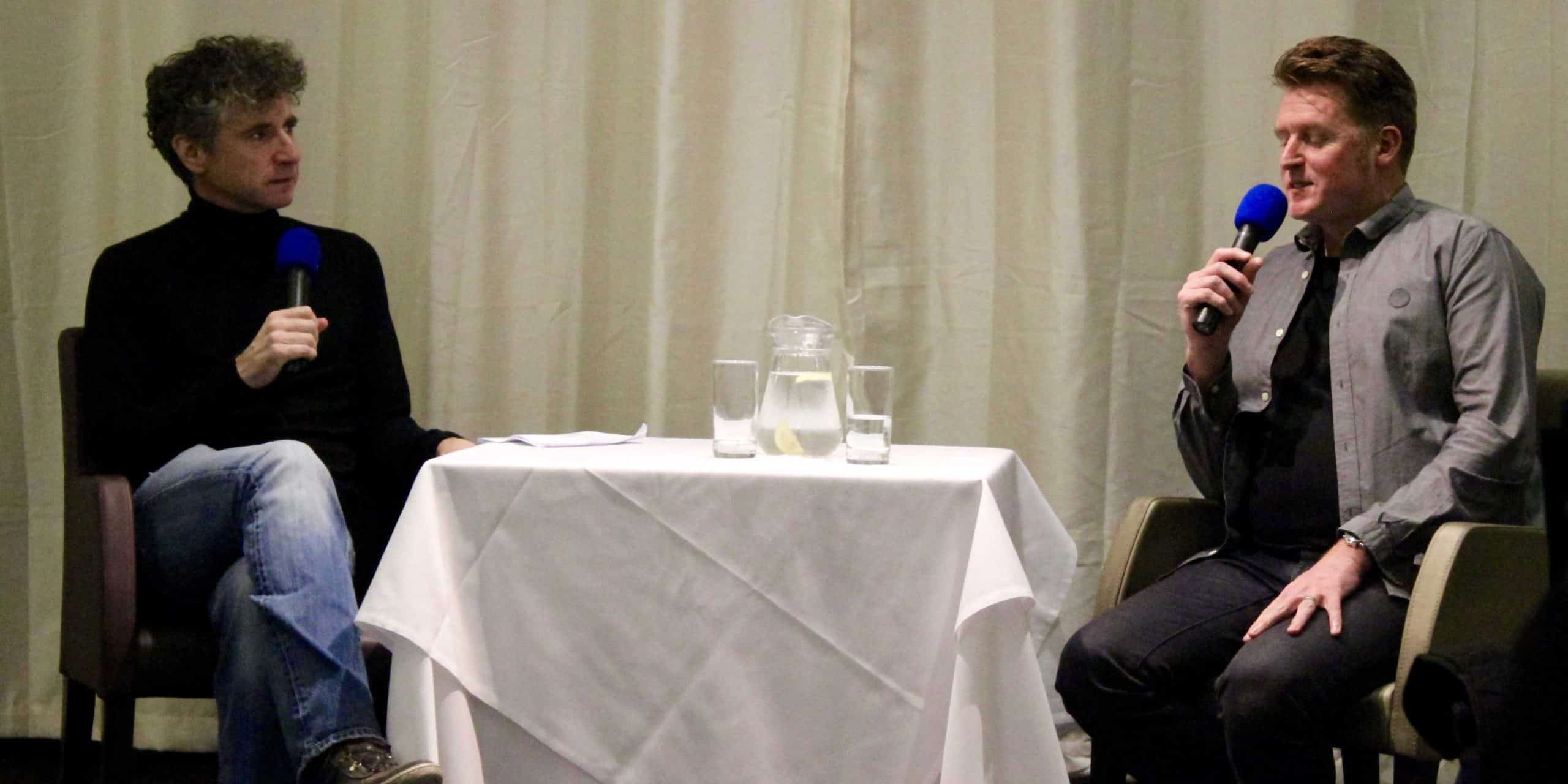 Rod Ellingworth in Conversation
On Wednesday 11th November we had the pleasure of an evening with Rod Ellingworth, Head of Performance Operations at Team Sky. The evening at Hampton Court Golf Club was organised by Andy Edwards and hosted in partnership with Sigma Sport and London Dynamo. It was great to see members from all the clubs together, a rare sight outside of Surrey League races.
Andy gave us an intro to the evening, with some background into his cycling career and how he and Rod first discussed the idea of an interview at the National Road Race Championships last year in Abergavenny. Andy had a go at mixing it alongside World Tour pros at the Nationals and he remarked on how close the connection is between grassroots and elite cycling, with amateurs and pros often mixing it up on the same stage or social circles, not something you find in other sports such as football or F1.
Rod is from a cycling family, with his father a founding member of Clayton Velo and his brother sponsoring the local cycling club. Rod's early racing career was funded through the local council, receiving £100 for race expenses.
Looking back at his own racing career, Rod recalled how he used to complete a training diary which he'd photocopy and send to his coach Alan Sturgess. For training he'd go on club rides, ride the track and do a 10 mile TT most weekends, along with Tuesday night circuit training.
Rod on… having the right mindset
Rod believes having the right mindset is really important for young racers. He first saw Mark Cavendish ride at the Manchester Velodrome, when a rider came down in front of him causing him to crash hard. Rod said most people would have called it a day, but Cav got back on the bike and tried to ride on. When Rod came on board as a coach he wanted to ensure his young riders were being pushed to the limit, as that would make sure they could compete with the best in the world. The Olympic Madison race averages 54km/h so he had his track riders training at 65km/h behind derny bikes.
Rod on… winter training
Rod is a big believer in using the turbo during winter to ensure you are still train peak power. He also highlighted that you should keep riding in the drops during winter ("get laid across the bike"), to ensure it's not a shock to the system when you get back on the race bike in spring. On winter club runs riders should maximise opportunities for training through chain gangs and sprinting for town signs.
Rod on… the National Road Race Championship in 2015
This year the Team Sky riders (Kennaugh, Stannard and Rowe) and Mark Cavendish absolutely battered themselves to get away from the main field. Some of the world tour riders have a complex about getting beaten by continental riders, so there's a tendency to overdo it in national races. Rod thought the effort showed at the Tour de France a week later.
Rod on… Geraint Thomas
G will have free reign in 2016, with a focus on winning the Tour of Flanders. Chris Froome will still be the main rider for the Tour, but Rod thinks G is capable of winning the Flanders/Tour double in the future. His excellent season this year has been partly due to weight loss. In an age of specialisation (grand tour or classics riders) G is one of the best all-rounders in the peloton.
Rod on… the future of British Cycling
Rod highlighted the importance of grassroots racing as a means for young racers to get the right experience. As races are getting harder to part on, cycling clubs must ensure they continue to host and support local races, with everyone doing their bit to marshal and make them happen.