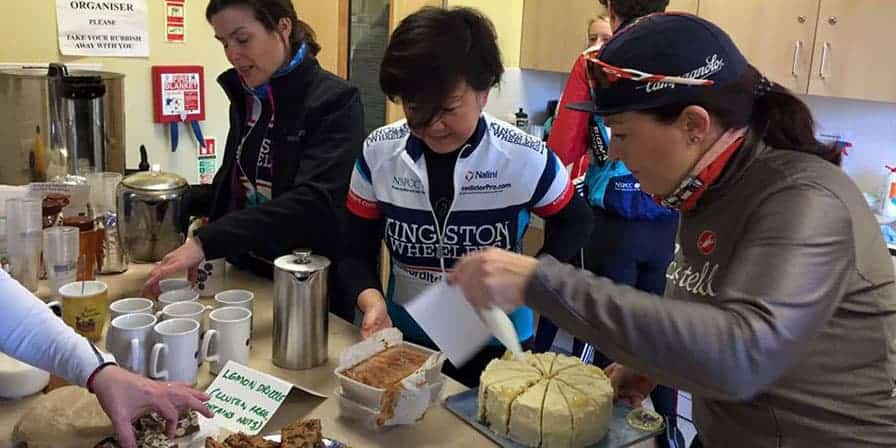 Skills Day 2015
On Saturday 21st November the annual club Skills Day took place at Hillingdon Cycle Track. This year we were delighted to welcome pro riders Yanto Barker and Alice Barnes to come and share their knowledge with the club and practice group riding drills. The day was split up into three parts, with an intro and group riding sessions, then back inside for a Q&A with Yanto and Alice hosted by Andy Edwards, finished off with two races – a five lap race followed by a 10 lap handicap.
Jo Thompson recounts the day:
A chilly day, 5c and 20mph winds. Arriving at Hillingdon for my first time I was a bit apprehensive. About 50 bikes of assorted sizes, colours were already parked up, hanging from their saddles on the bike racks. I found a space for mine and then entered the small building to the warmth, Wheelers everywhere, sitting chatting, eating cake already and drinking hot drinks.
Andy talked, we listened. My eyes noticed a young lady sitting in GB kit…. And a another Man in a sponsored jersey who looked familiar. Andy introduced them, Alice Barnes and Yanto Barker and the penny dropped. This is going to be an awesome day.
We were told we were going out in groups, so we put our lids on and all the women gathered together. We were then split into two groups. I went in the group with Alice leading us and Andy covered the rear of our group. We started off at a steady pace practising 'through and off'. Not as easy as I thought, especially with a 20mph wind hitting me when I was on the front. Alice gave us instructions and hints to help.
Andy made sure we were continually moving and keeping a close gap. We practised this for a few laps and then stopped for a brief chat. Yanto joined us, so we split into another two groups. We practised 'through and off' at a faster pace, which at some points seemed to be easier but others harder as the circuit would split you with either a hill or a bend.
After a few laps, Yanto took the lead and then steadily took us up a notch again, moving on and faster we stayed with him in a line, each keeping the wheel in front close. This was fun, we working quite hard and I could really feel when I was catching the head wind or making a gap on a bend or hill, so I started to find my own lines out of the bends and over the hills, this made it easier over all for me. Yanto was really encouraging and supportive.
After this we all gathered in the building for something to eat and drink. Andy then, asked Wheelers – Mark, Harry and Declan their take on racing and some of their events (a bit of banter followed). We then heard from Yanto Barker and Alice Barnes, out of sitting there listening to Elite riders telling their stories and sharing their advice, the main thing that struck me was their down to earthly-ness.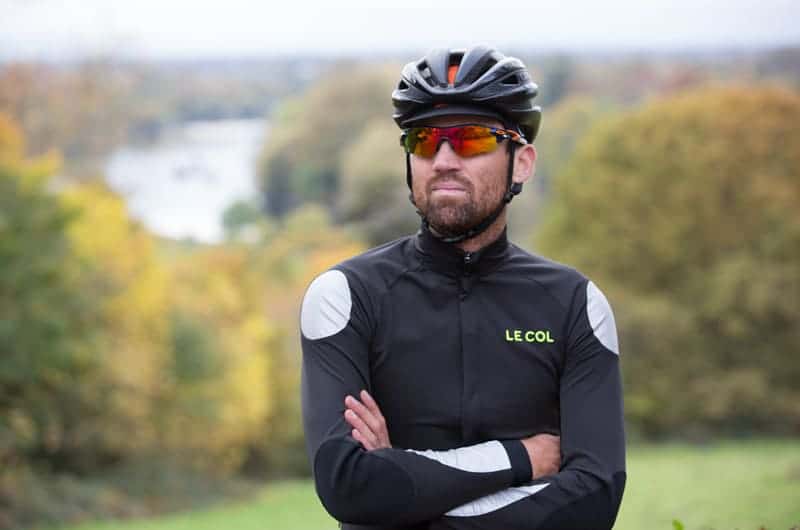 Next up, back on our bikes for some Races… Clockwise this time. The dark starting to loom we pedalled down to the start line. The temperature was really starting to drop and we were itching to set off. I didn't really know what to expect with this race thing. Scratch apparently. We all head off in a big group and as the group gets faster, you try to keep up. So off we set, trying to warm up. Straight away people started to pass me and the group surged forward. I was definitely not ready for this but tucked down low and grabbed someone's wheel.
Onwards we headed, into headwinds, up slopes around bends, the pace started to quicken and more and more effort was being demanded. I pushed hard and started to move up and past a few riders, there was a split happening and I didn't want to be in the back. Laps passed and my lungs were starting to burn, I still wasn't warmed up enough, grabbing wheels I hung on for as long as I could but the group ahead started to surge more and we started to splinter. I lost a wheel and got the headwind…. I tried and tried but there was no way back. I carried on pushing to catch for a couple more laps which I now realise was completely useless and a show of inexperience.
A short rest and we were off again. I wasn't too happy as my legs were feeling heavy.
We split into groups and given handicaps. 10 laps. (muttered swearing commenced from me) A bit like cat and mouse, the back group (fastest) had to catch the first group (ladies) – I won't say slowest as I think we gave them a run for their money.
Alice Barnes lead us off, Sarah behind her and me at the rear. At least I was warmed up now. Alice lead a good pace and we sat closely together, the headwind had seemed to have picked up but the tailwind sections was almost worth it. Averaging around 21mph we kept on… at some point Yanto joined us. He took the lead and gave Alice some relief. Still pushing on Yanto said that they weren't gaining on us. I couldn't believe this but it gave me a push to keep on it.
Pushing harder with each lap, I just stuck as much as I could to Sarah's wheel. I took the corners and slopes in my own line. Last corner of lap 5 – I turn to look behind me, a lone rider is gaining on us – I shouted to tell Yanto. Lap 6 – I look to my right and there is a group gaining on us. On another part of the circuit. A sudden kick of adrenaline and competitiveness showed itself. Yanto kept checking on us and we kept together.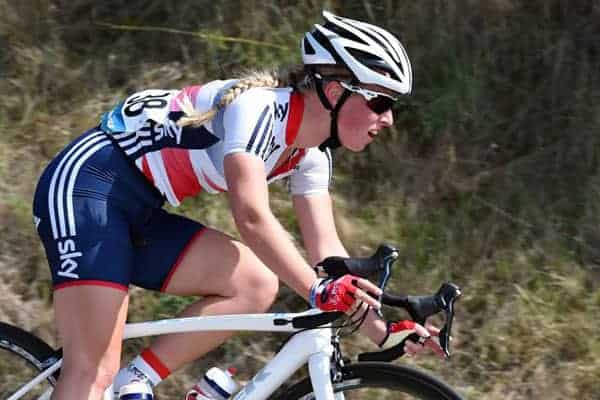 At some point early into Lap 6, the lone rider was with us, I think Sarah was tired and I moved in front but we'd started to drop. I grabbed the lone rider's wheel and Alice shouted at me to keep on.
He let me on his wheel and we surged forward, the next thing I knew someone went past, fast. Then another, and then I as in a group again, though not ladies. Alice was still with me pushing me on. The lone rider shouted for me to get on a wheel which was really uplifting. Alice suddenly gave me a massive saddle push from behind and I felt overwhelmed to keep pushing. My lungs were burning and my legs dying. I tried to get out of the saddle and push but nothing. Alice gave me another massive saddle push but I was done. I had to slacken off. She told me we had done really well and we kept them off for nearly 7 laps. Not bad.
Alice stayed with me for the rest of the lap and we cooled down over lap 8. A truly lovely young lady.
Once over the line we stopped to watch the sprint. Declan and Yanto fighting it out…
Overall an awesome day I really felt part of and will be back for more.