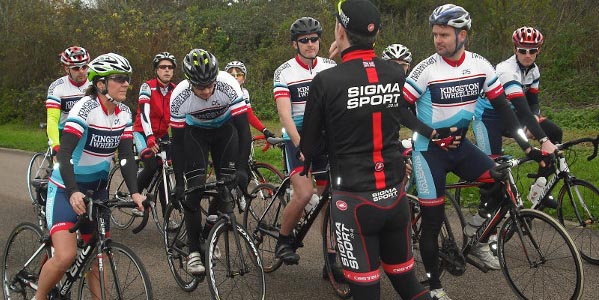 Skills Day confirmed for 10th September 2016
This year's club Skills Day has been confirmed for Saturday 10th September 2016, from 1pm to 5pm at the Hillingdon Cycle Circuit. Based on feedback from previous year's this has been moved forward to September to give an opportunity for more people to get involved on a day when the weather will (hopefully) be warmer and we have enough sunlight to allow for a slightly expanded training programme.
We are delighted to have Huw Williams to lead proceedings on the day. Huw is an accredited British Cycling coach and comes with a large experience of coaching pro riders. Look out for special guests to be announced; we've previously welcomed Dan Lloyd, Matt Stephens, Alice Barnes and Yanto Barker to come along to share their knowledge.
The day falls a couple of weeks before the Club Championships on the same circuit. The Skills Day is a perfect introduction to riding in a bunch and those looking to get into racing. All rider levels will be catered for, with groups split up by based on prior riding experience.
Please add your details on the forum thread if you would like to attend or contact Andrew Davis ([email protected]).